SS 2018 Villa Zarathustra
Sonja Flury.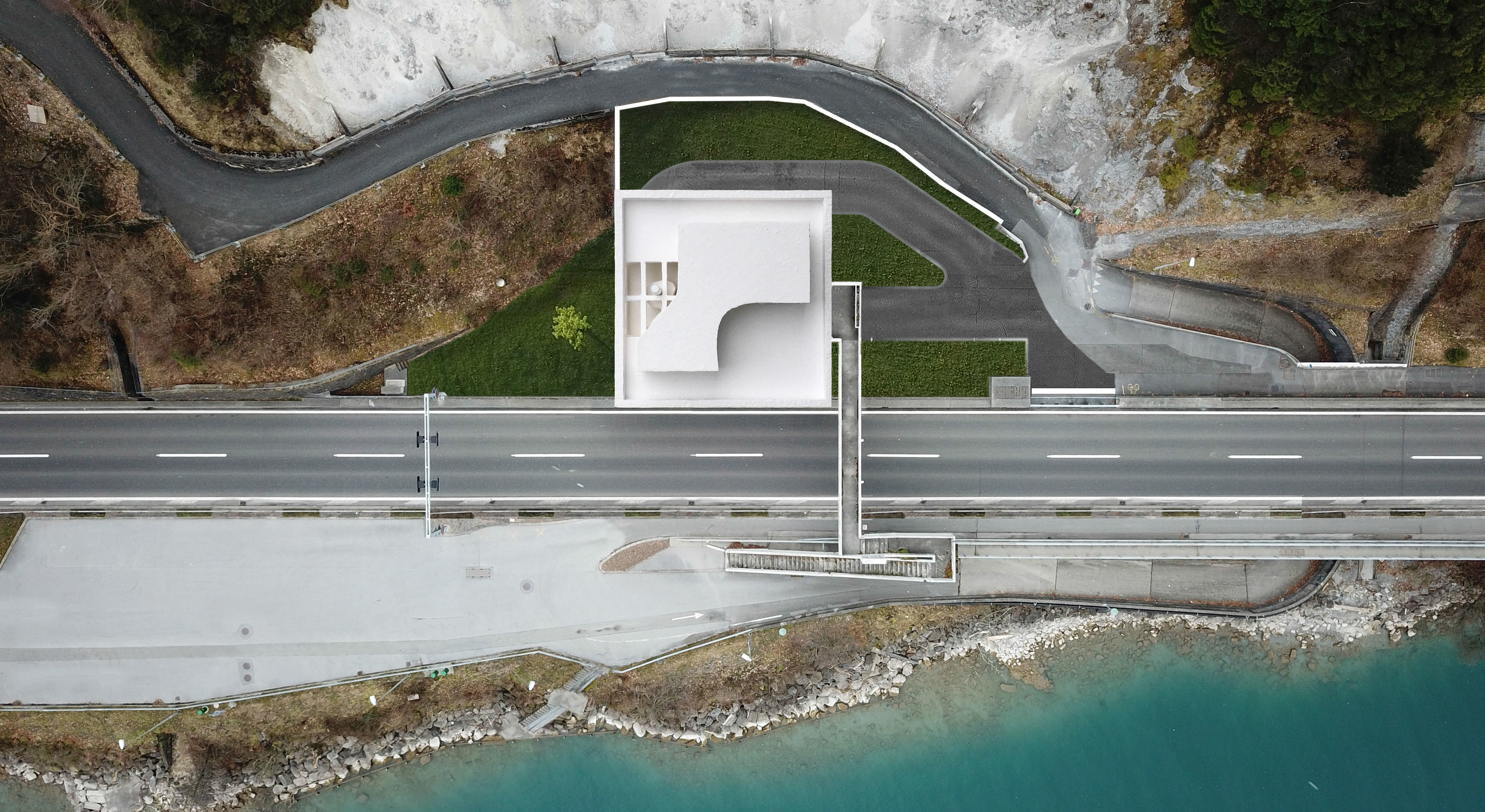 This project is about re-introducing the scuptural element to the modernistic bearing grid structure. He who did this most prominently during modernism was Le Corbusier. The reason for creating the maison domino was to unburden the walls of their load-bearing function, so that they could devote themselves to the "jeu, savant, correct et magnifique des volumes sous la lumière." The beam construction of the late-modernistic Restaurant Walensee is but a pragmatic leftover of this Corbusian idea, that, in my eyes, has forgotten its former purpose and reduced itself to self-sufficient usefulness. How can I re-insert the Corbusian curve into this framework?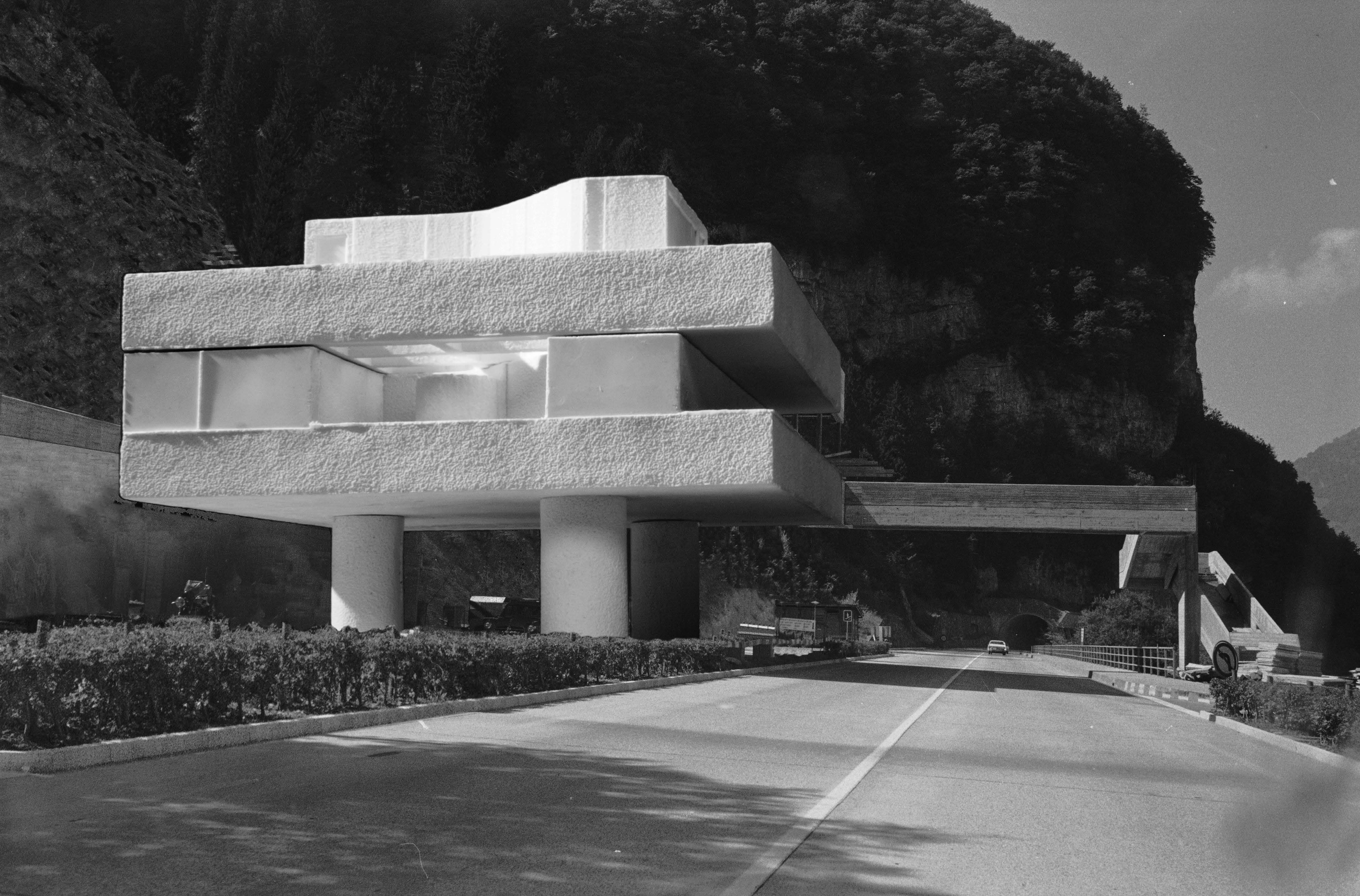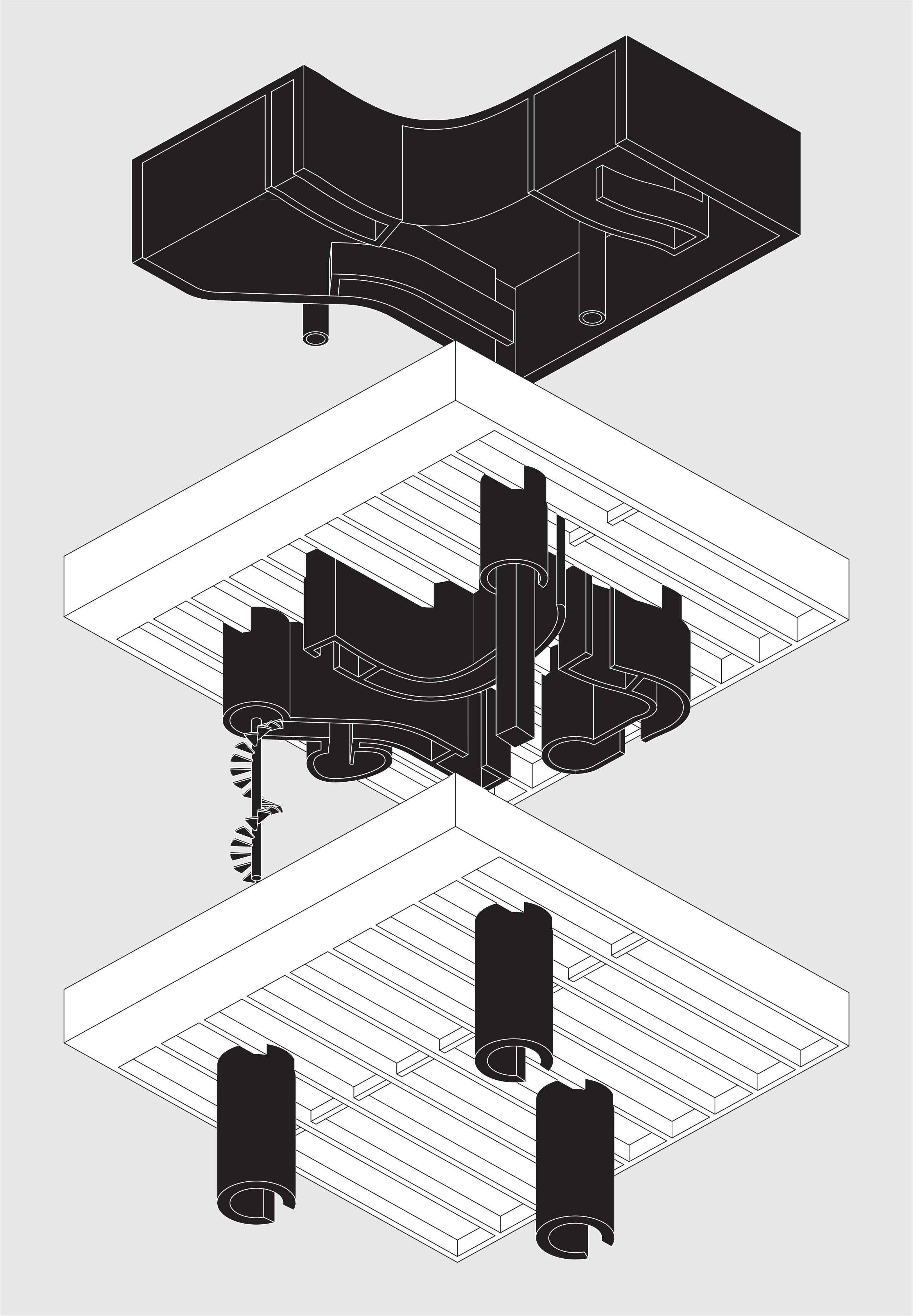 At a second glance, the beam's grid isn't as regular as expected: the interval of the beams supporting the lower and the upper platform are not aligned. Because of that, any continuous vertical structure would need to make a bend in-between the platforms, introducing the much sought-for curve. I take advantage of this fact to develop the curve into a sculptural element and to channel movement, light and visibility within the main floor, contrasting with the strong presence of the beams always hovering above.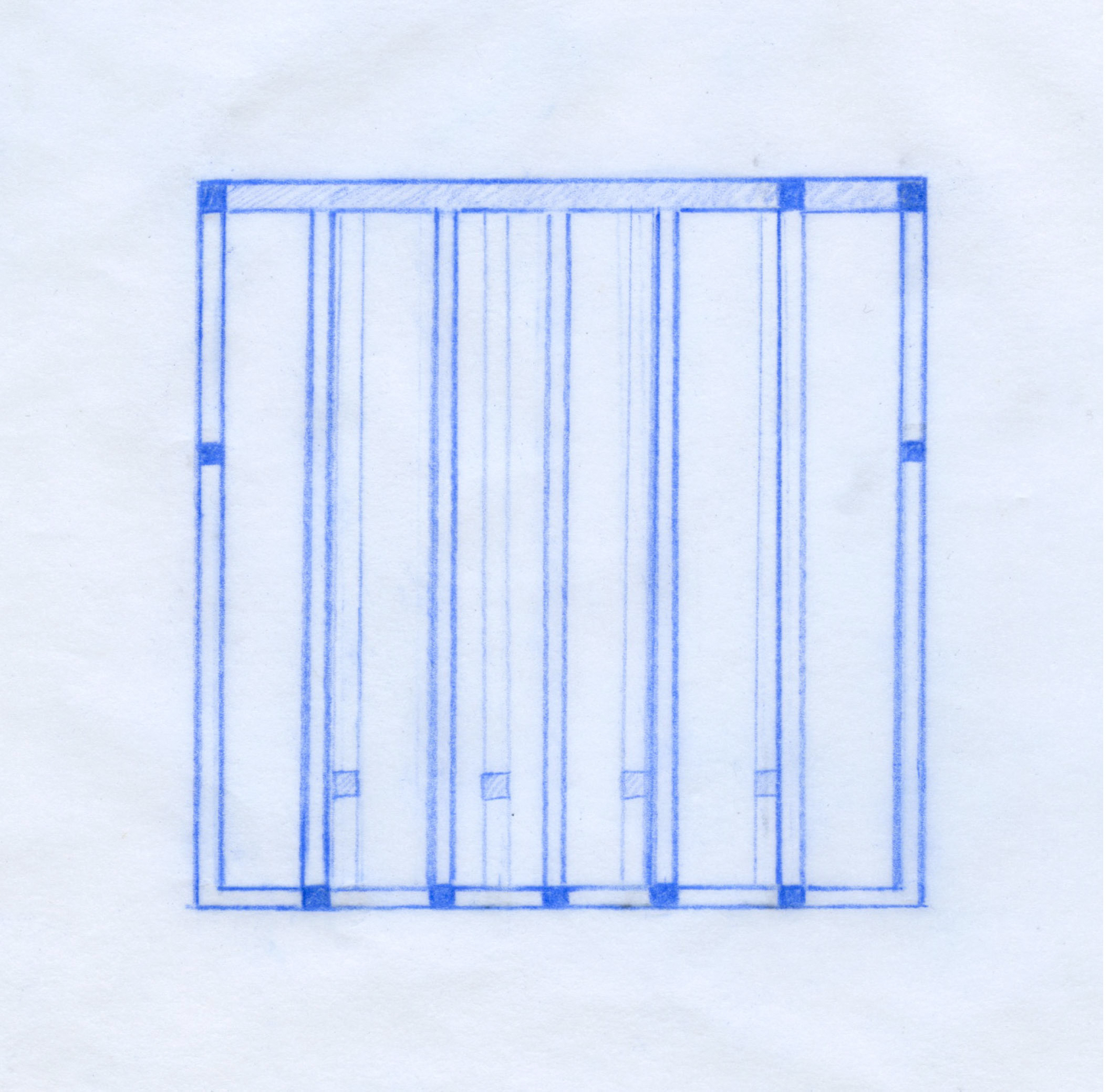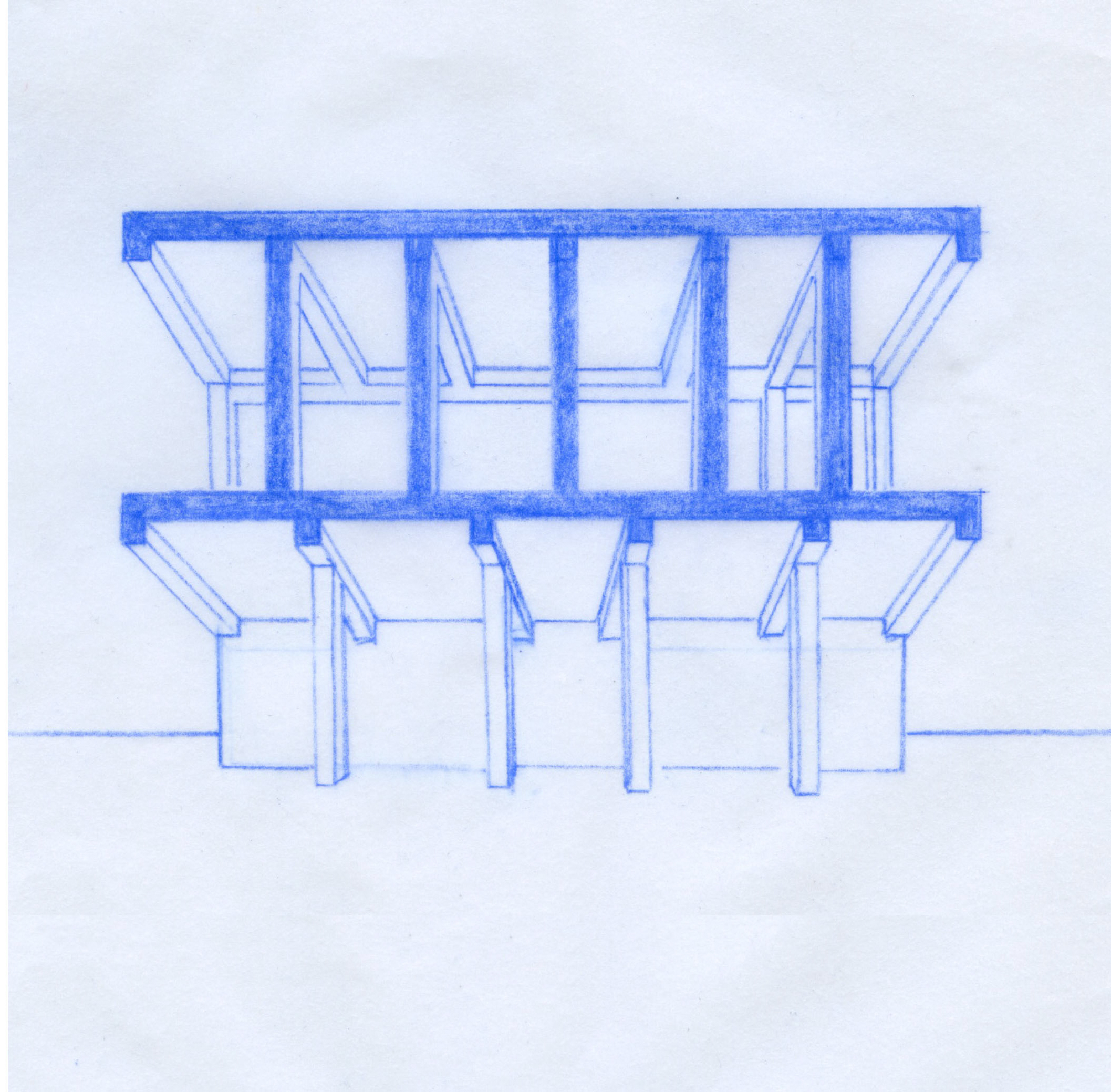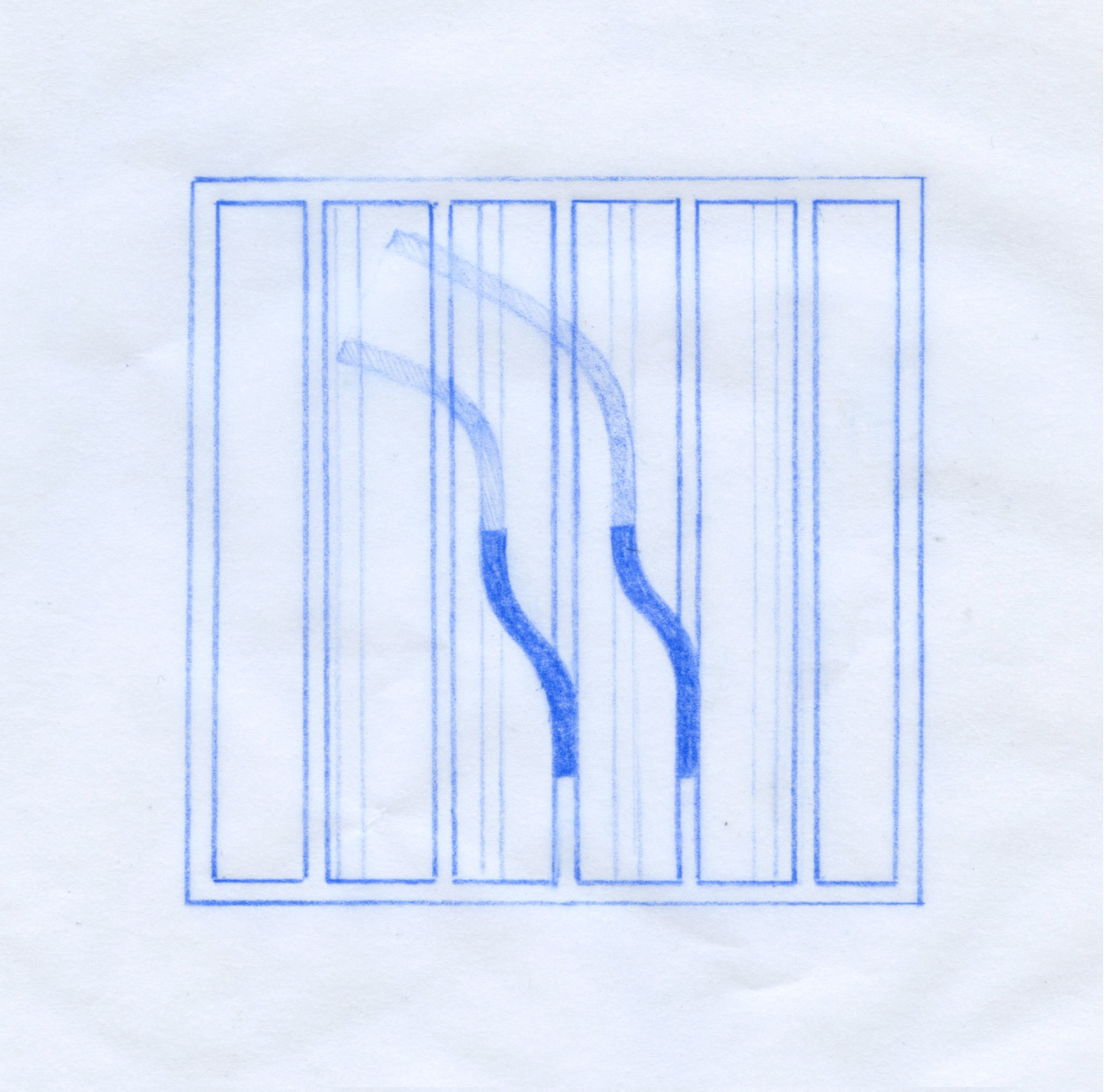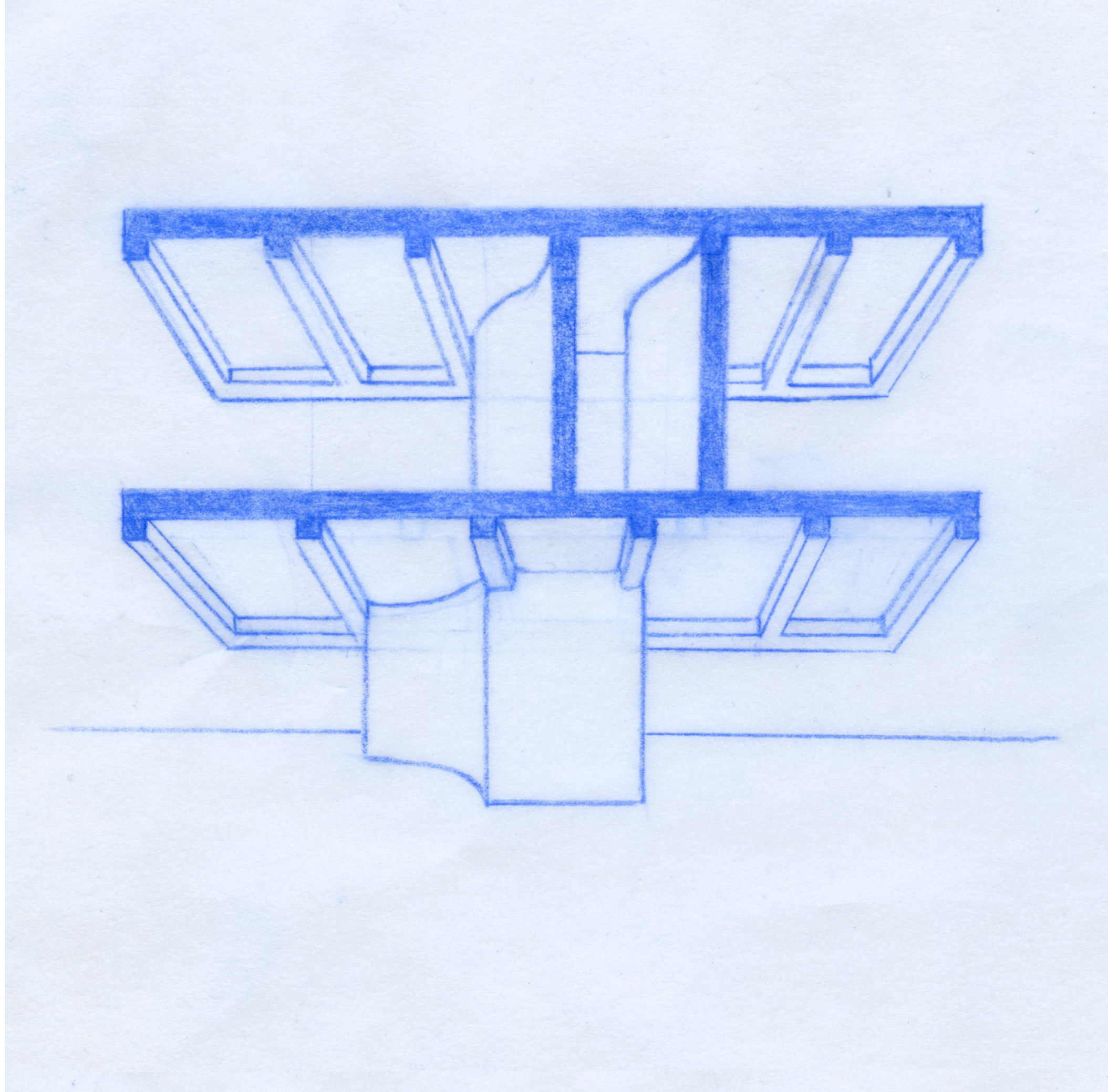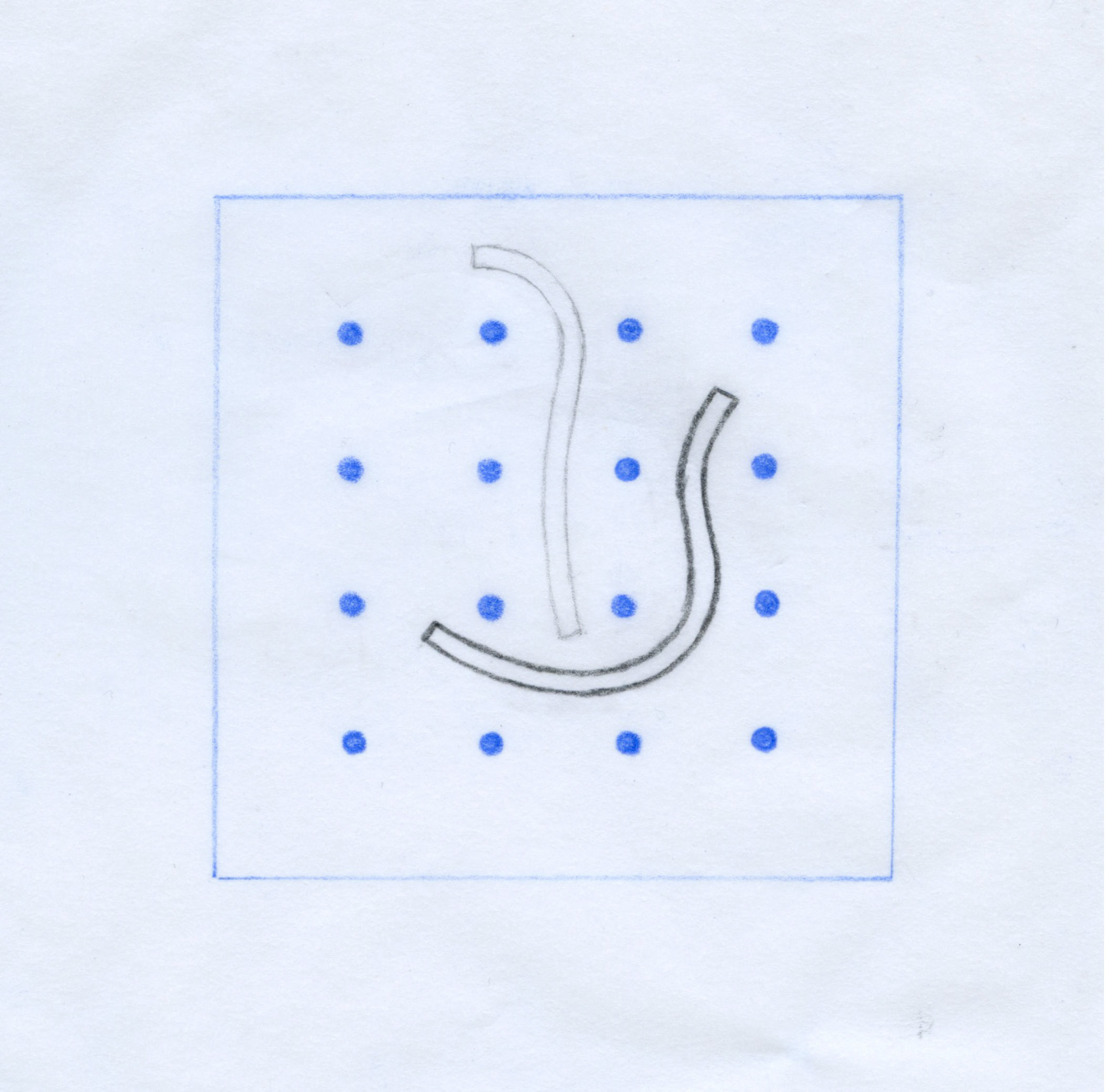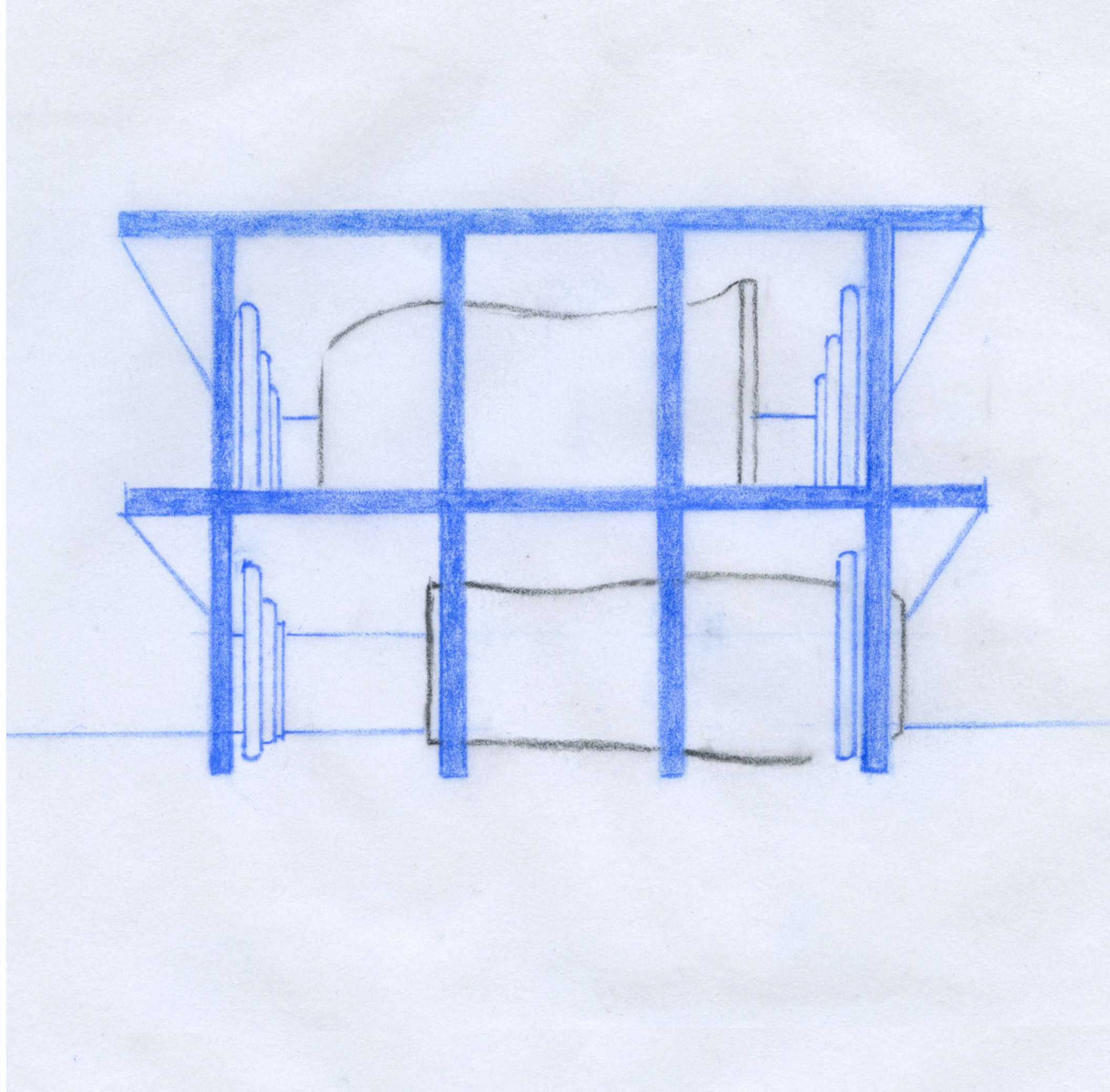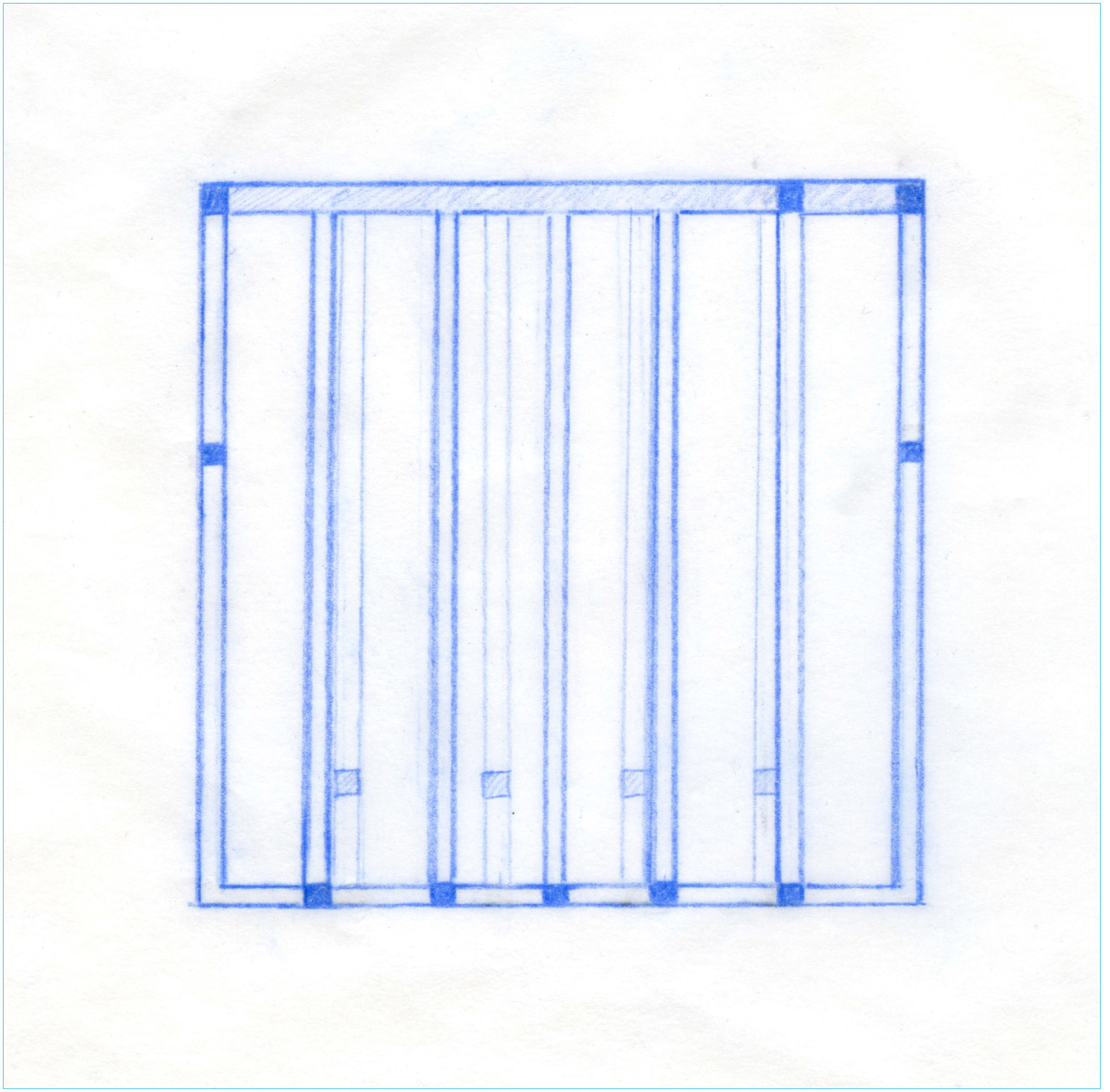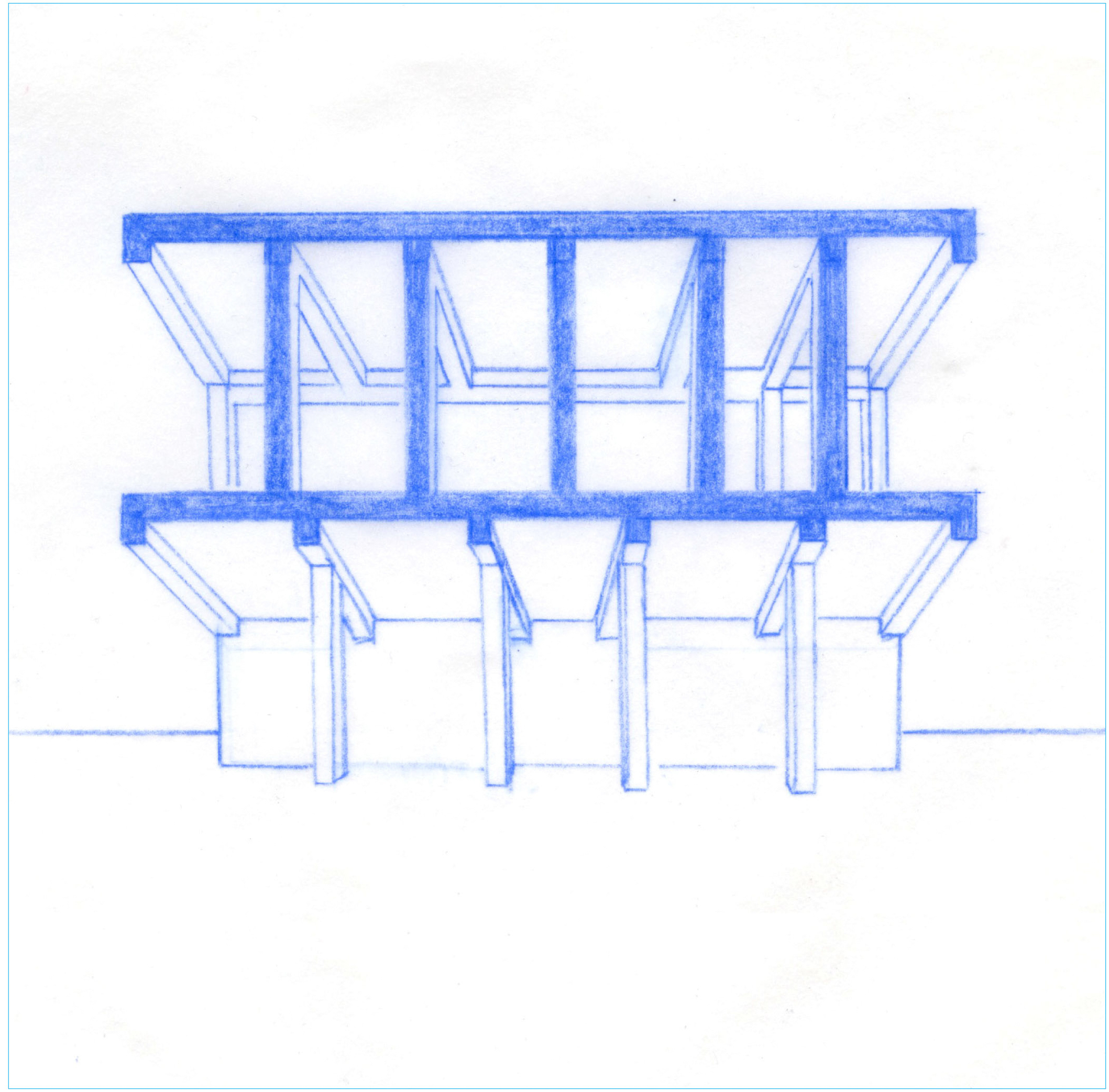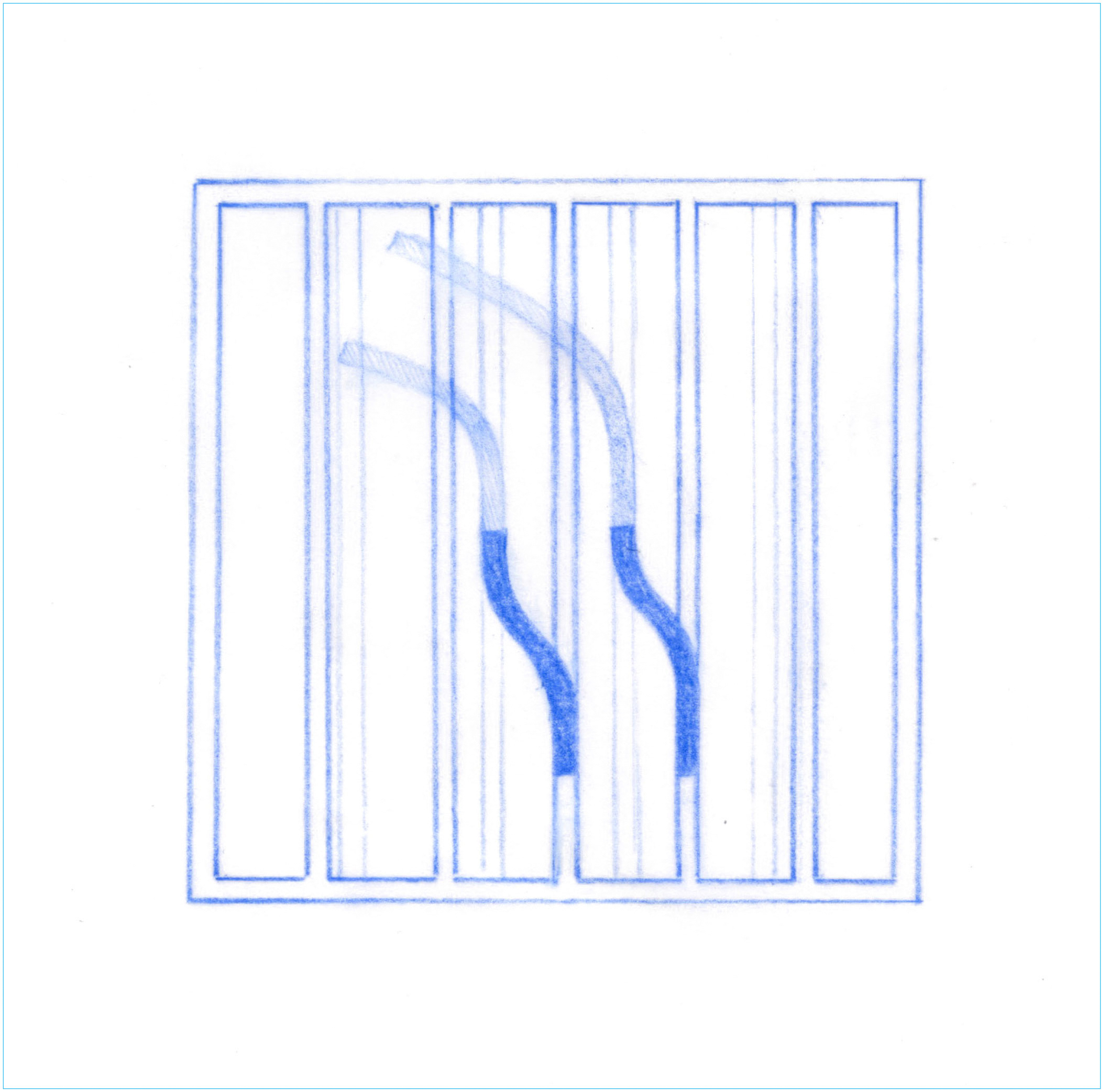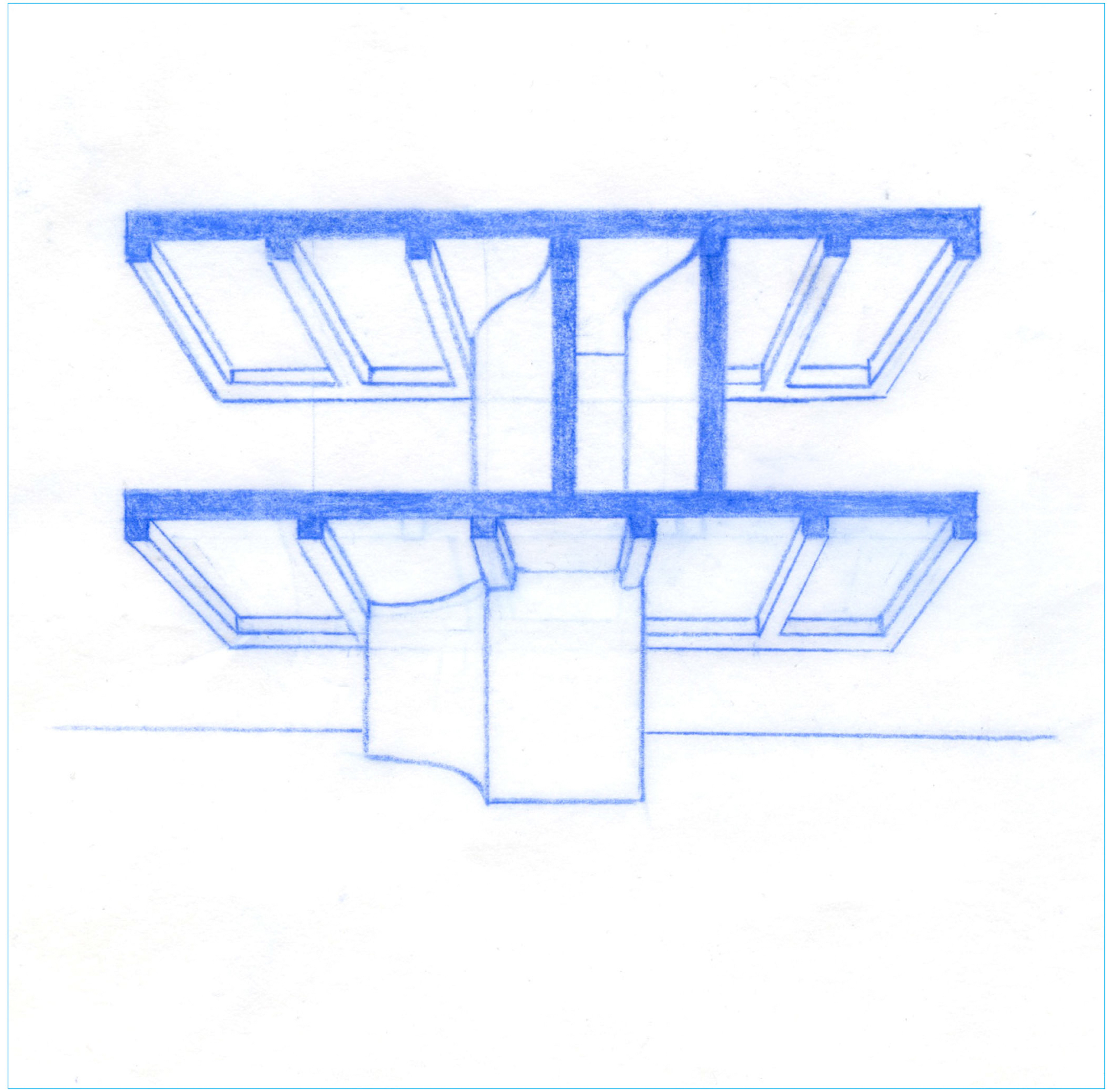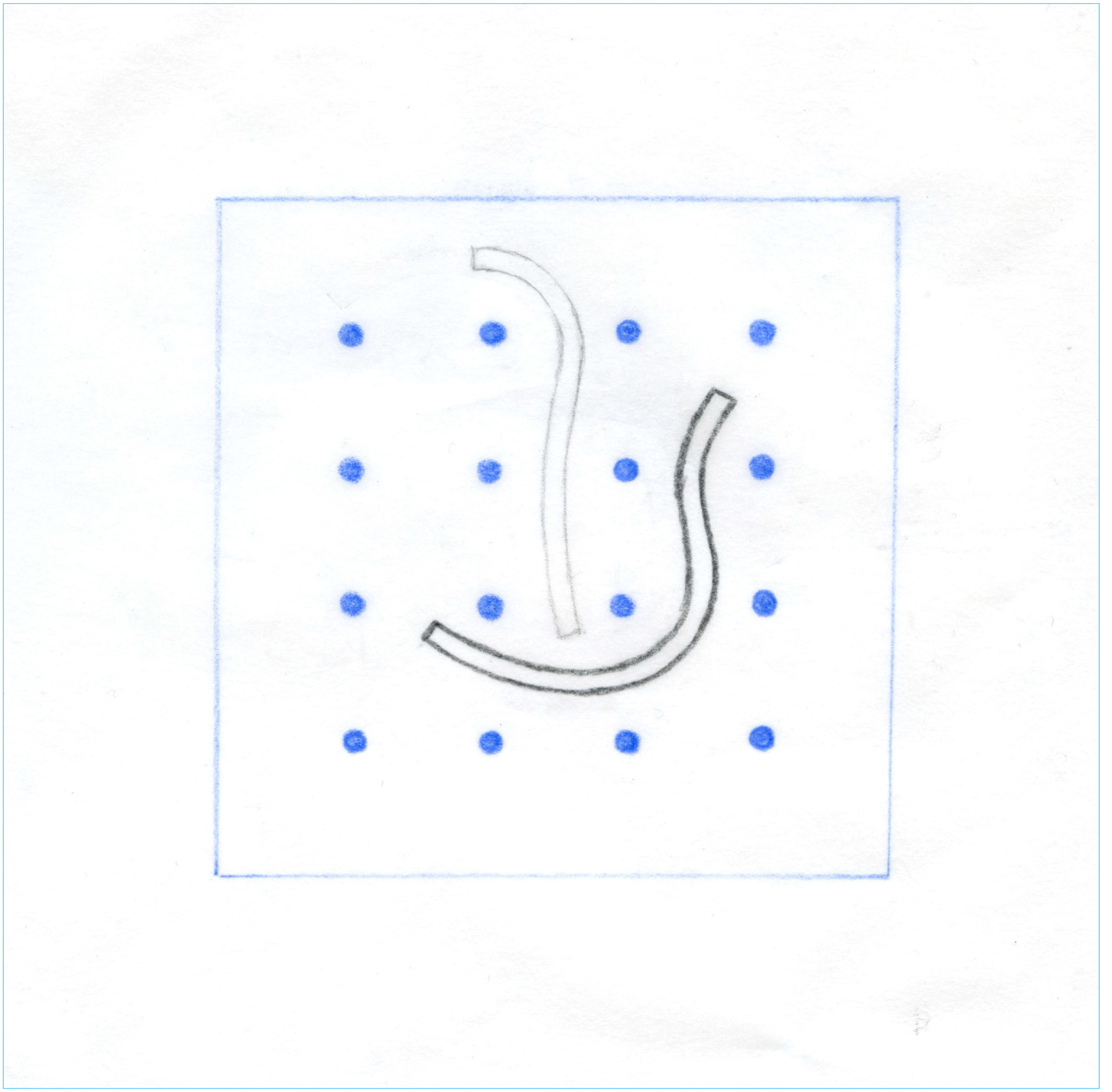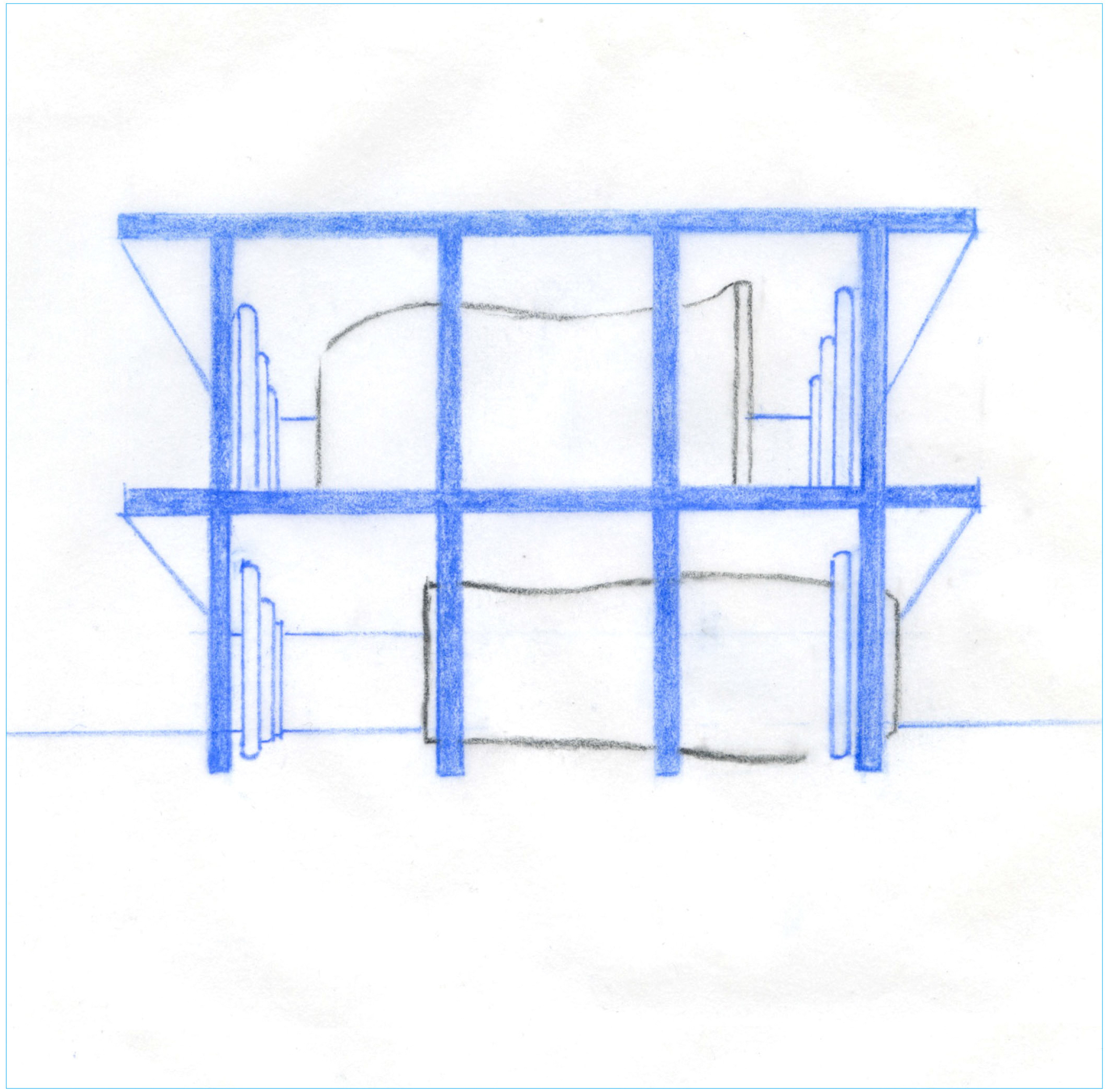 The continuous vertical structure now houses a new stairwell that pierces through and connects structurally with the beams of the two platforms, creating a circulation between the ground floor, the main floor (an apartment) and the top floor (that serves as a room to host guests). I imagine the building to be inhabited by one person alone. This person has fled society (the city), but also does not seek nature in it's stead. He or she wishes to live free of moral convention, in pursuit of only living out of his/her individuality.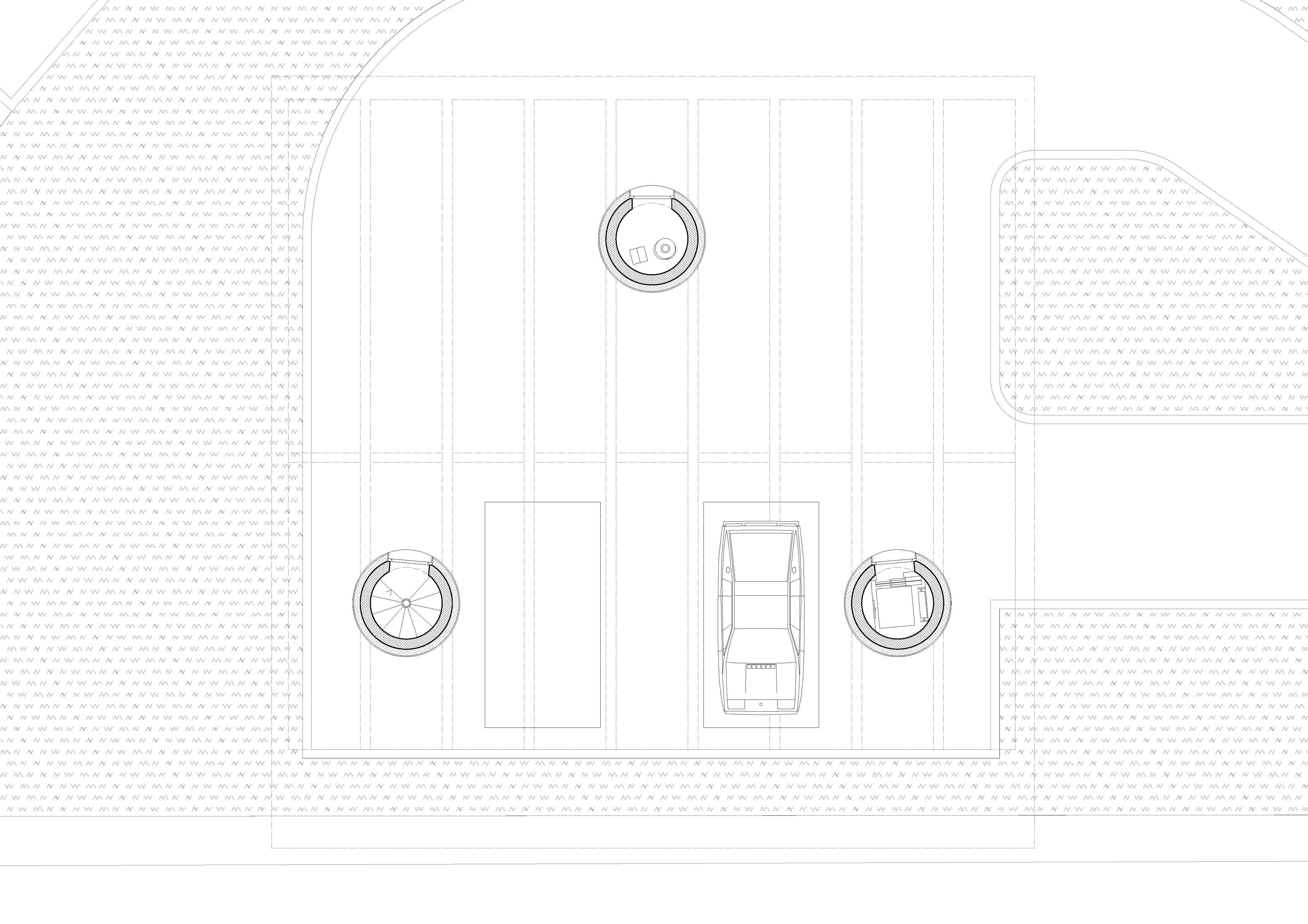 Furniture and a sequence of space that would dictate a convention of a way of life are unwelcome. His/her furniture is reduced to those of an existentialist, a thing to sleep, a thing to read, a thing to eat. They are not plain, but generous. The routes through the house are redundant and never ending. He/She lives not a linear but in a cyclical time, that is marked by the rising and setting of the sun.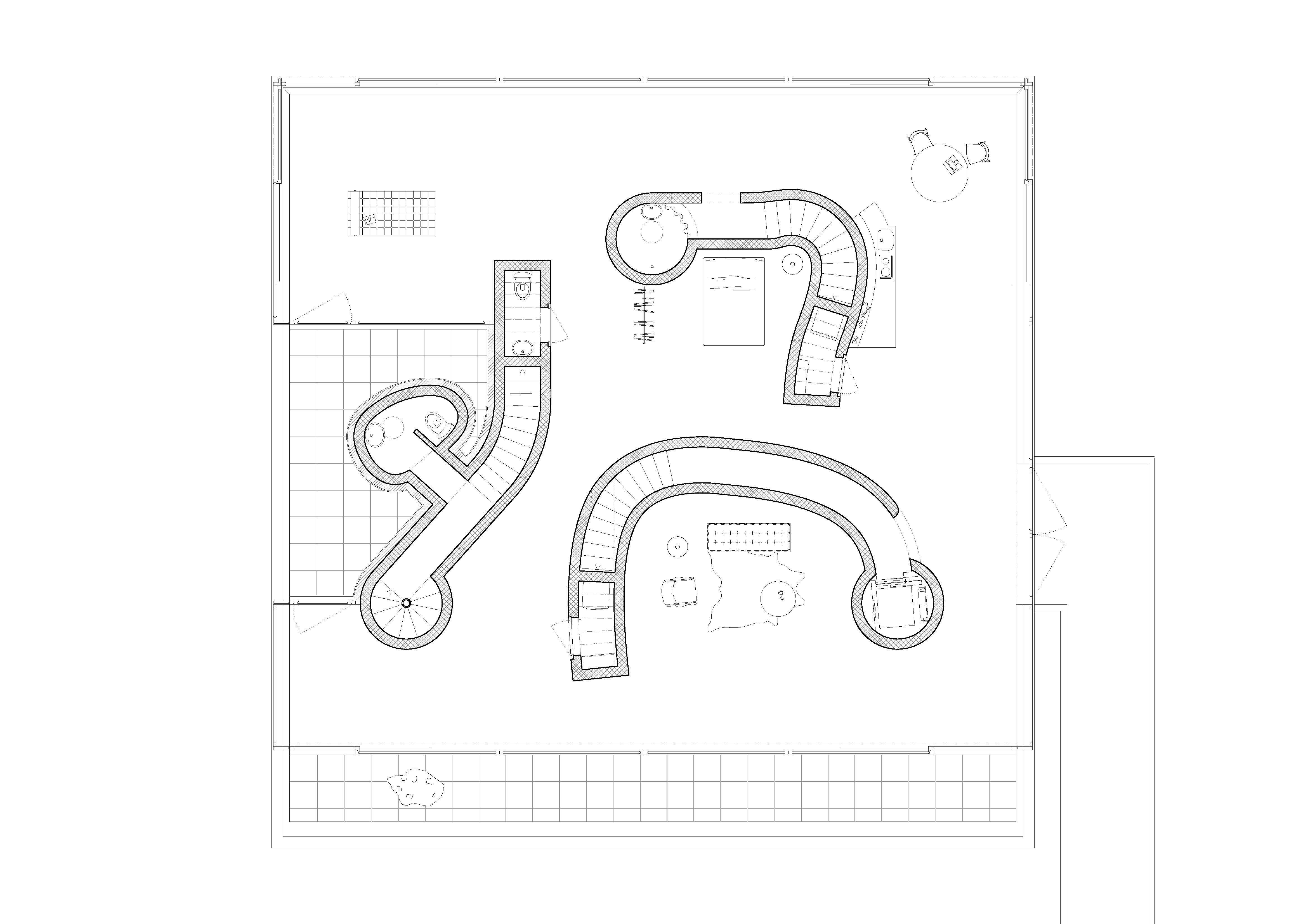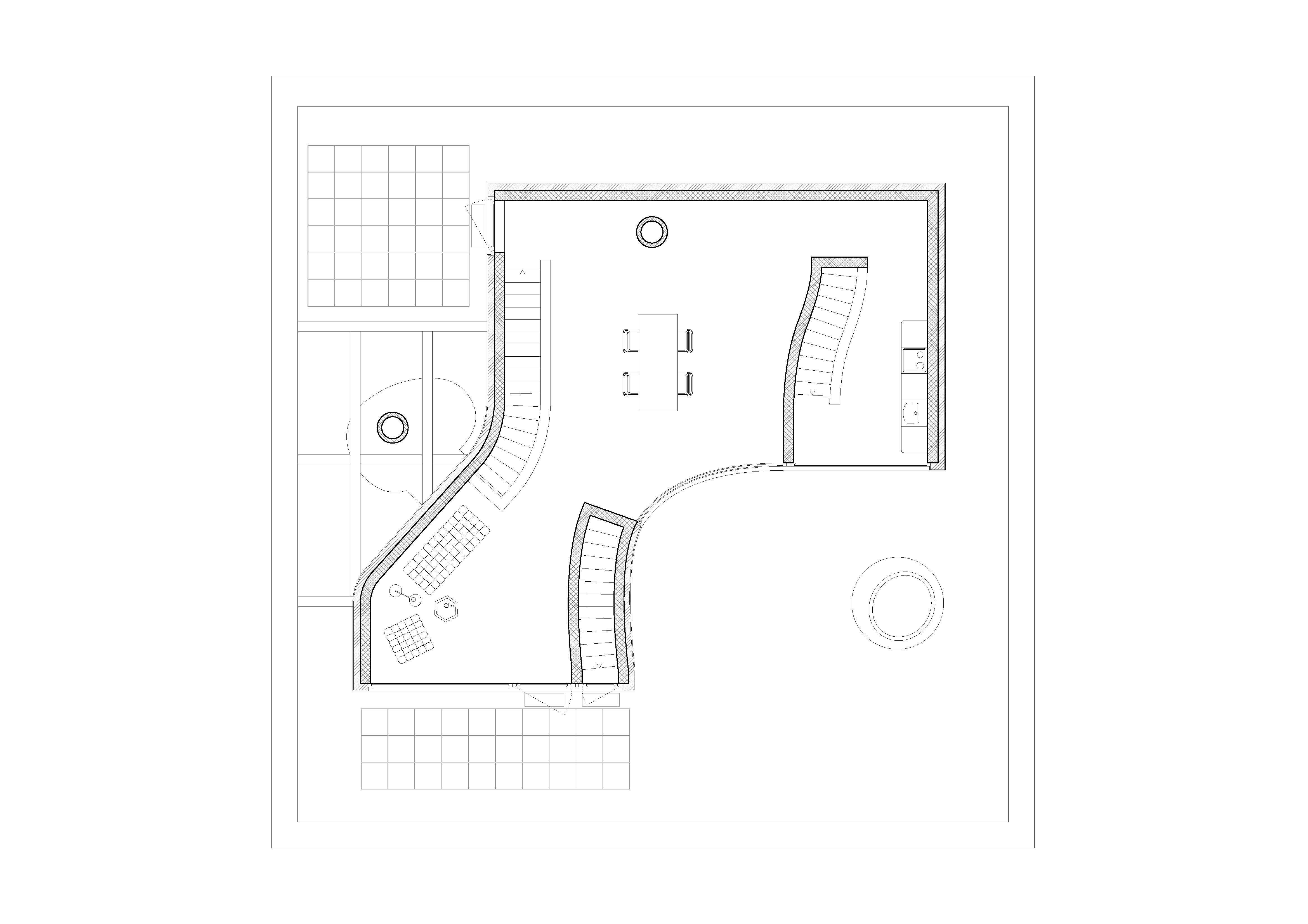 His/her house is as secluded as it is visible, only reachable via a narrow road carved out of the rock behind leading to Mühlehorn. The gaze from the highway never lingers long enough to grasp the interior of the house. I believe it is a lost cause to replicate the forms of the past by using the same reasoning. In the end, the refurbishment of the Restaurant Walensee might evoke an image of early modernism, but the reasons behind the image are contemporary ones, and the image itself is distorted.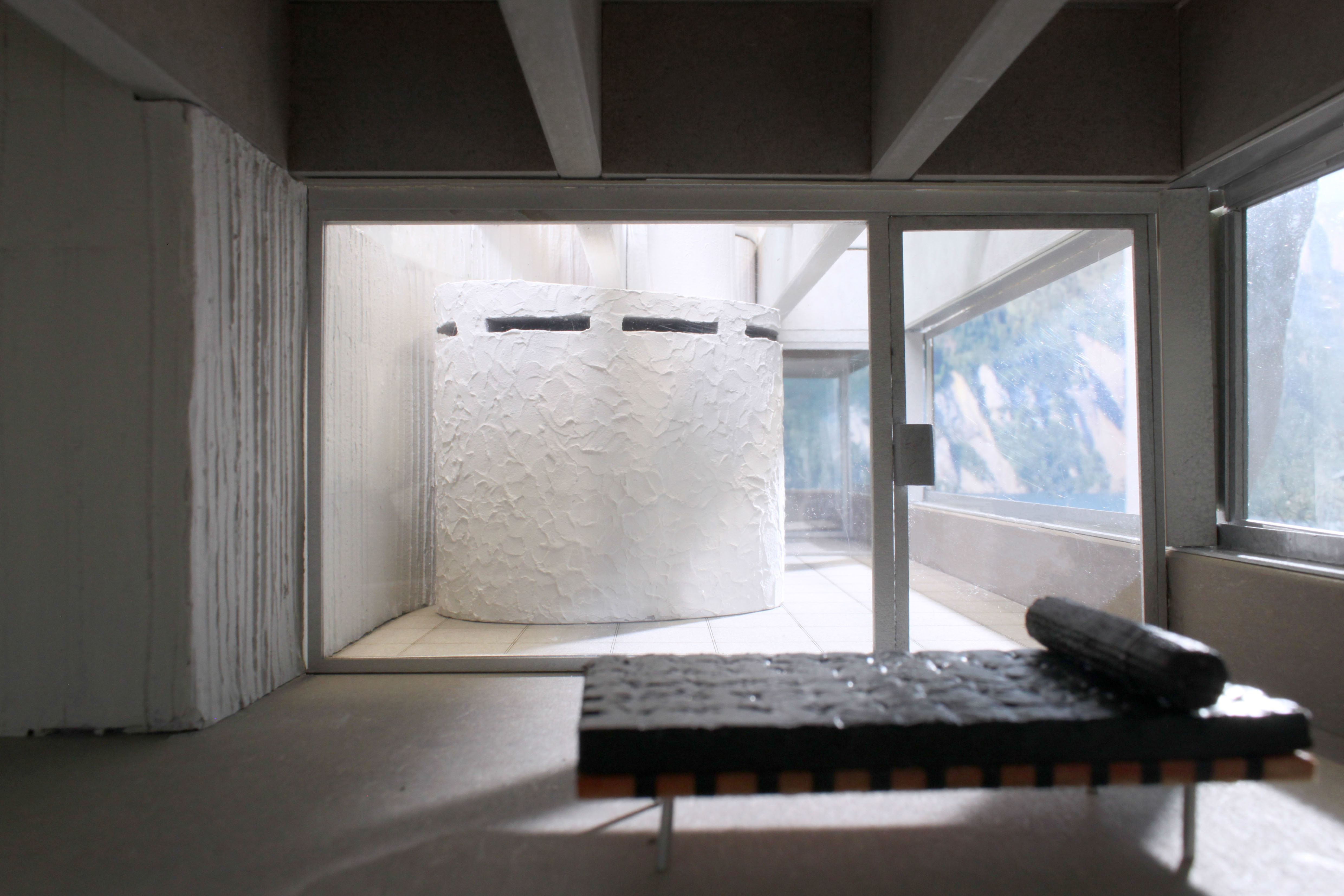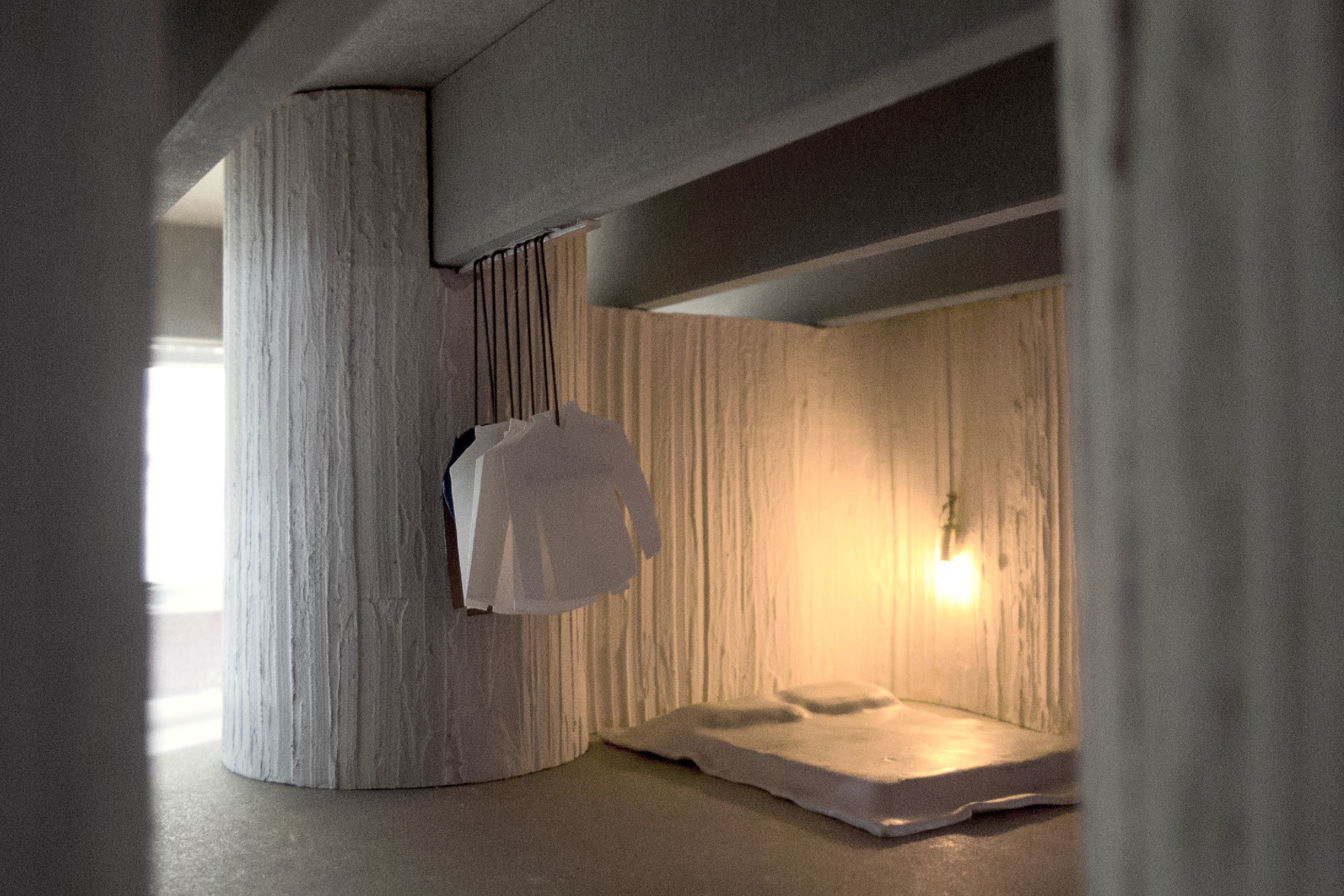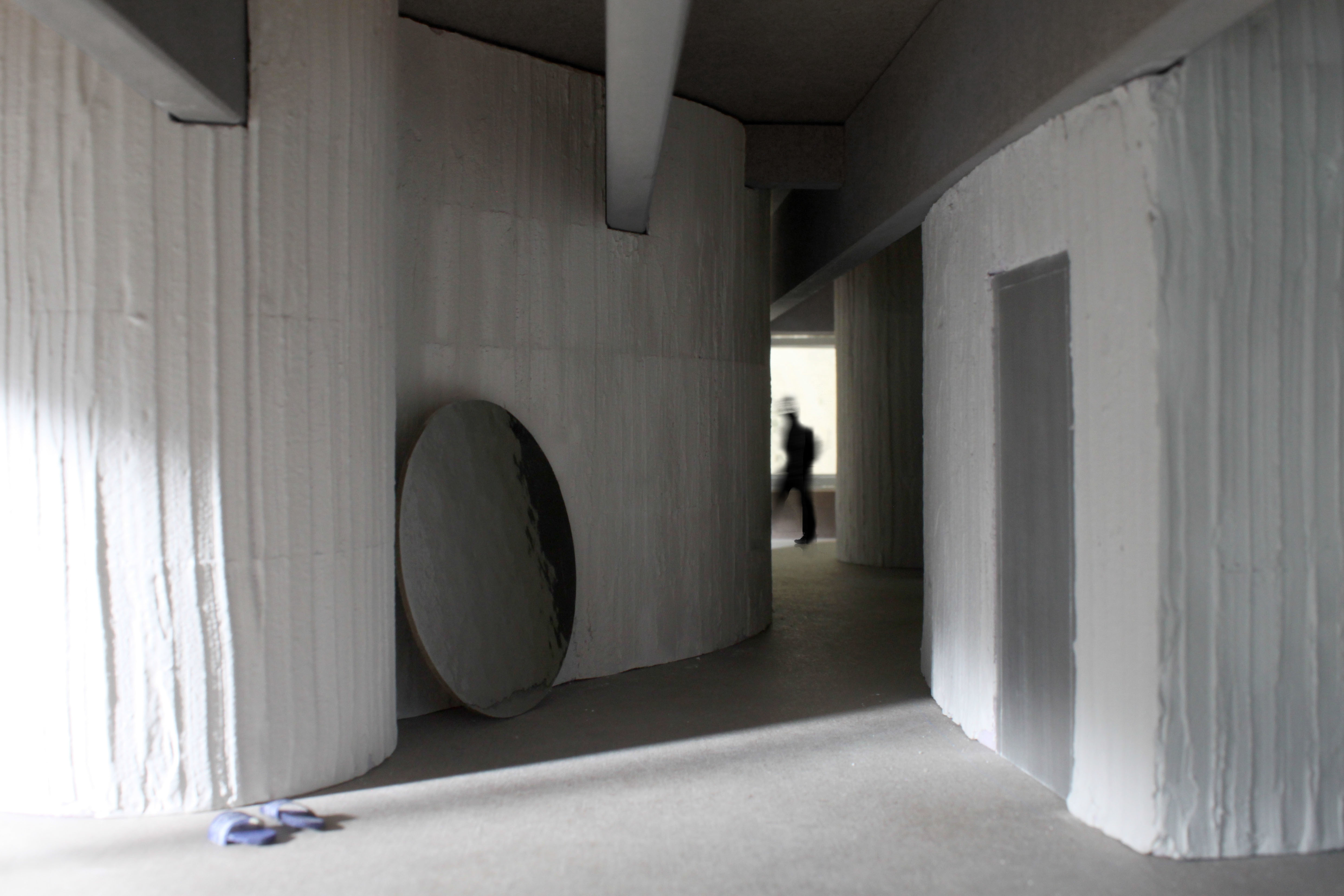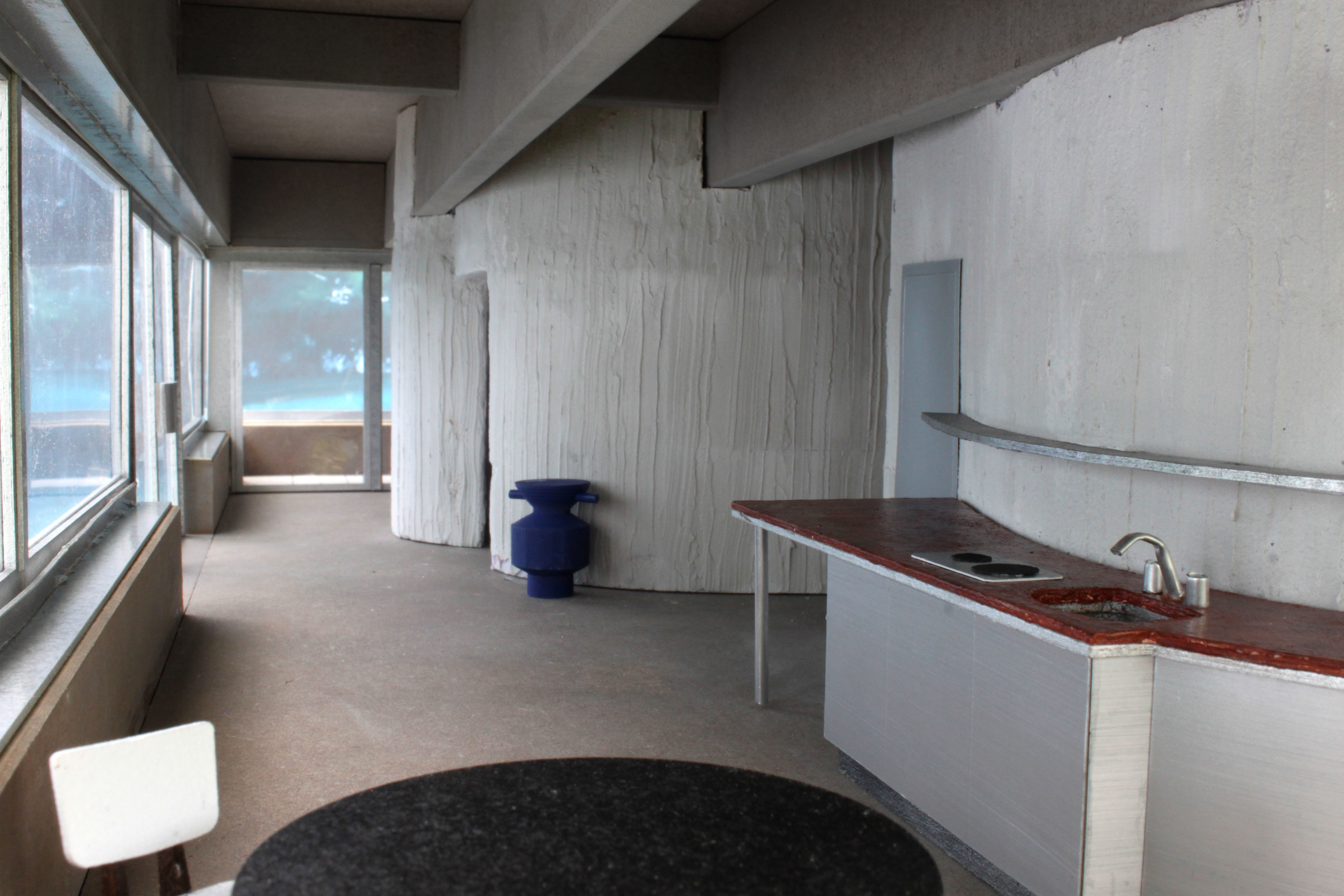 Project by: Sonja Flury
Studio Alex Lehnerer, ETH