SS 2018 Roadblocks
Marcus Maier.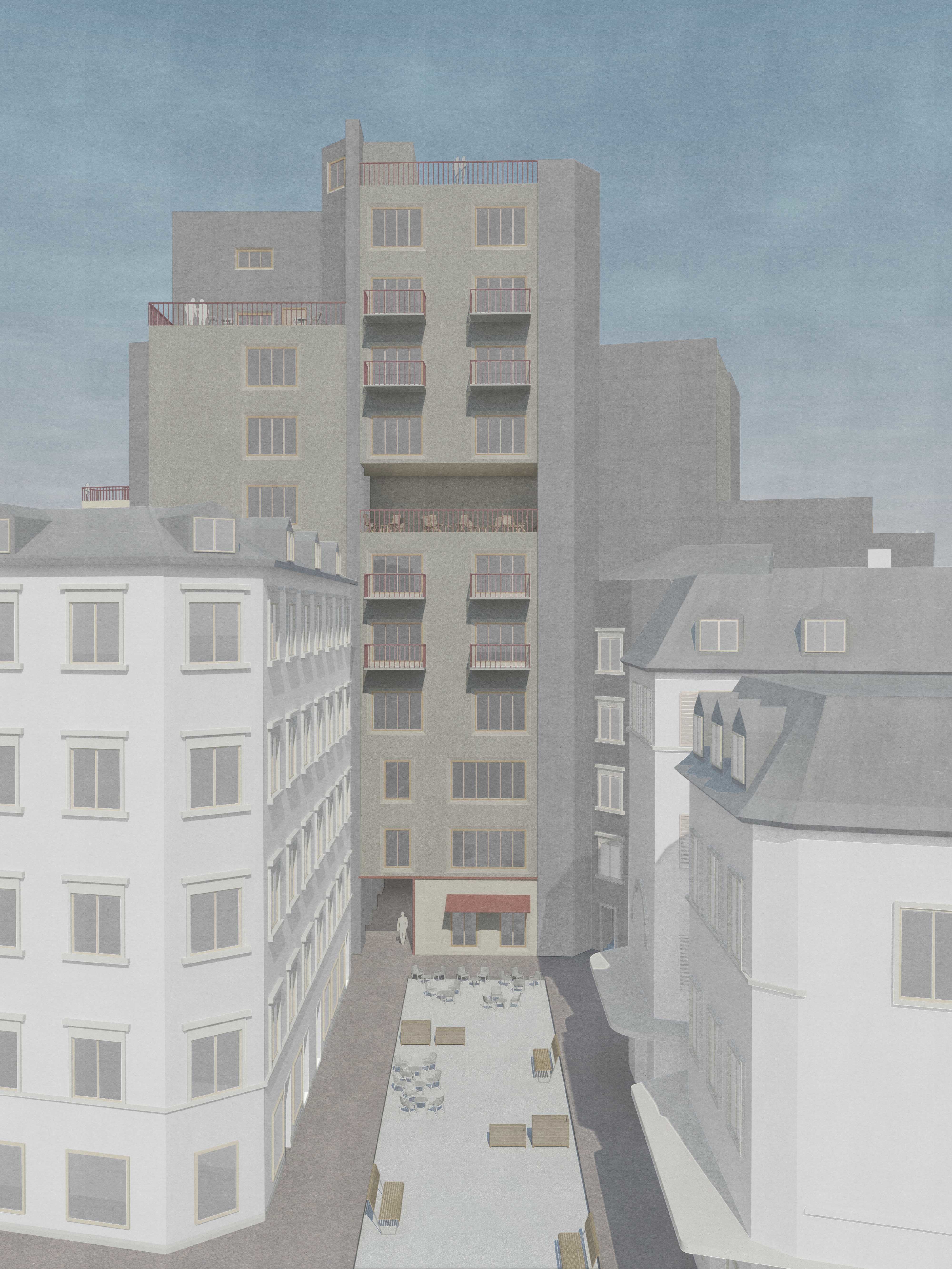 Langstrasse is condensed in a defined perimeter, showing a functional diversity and a striking relationship between the street width and building height. This perimeter is characterized by a collaged morphology of closed and semi-closed urban blocks combined with old working class houses. In addition, a maze of one-way streets results in high traffic at rush-hours and intersects the public realm.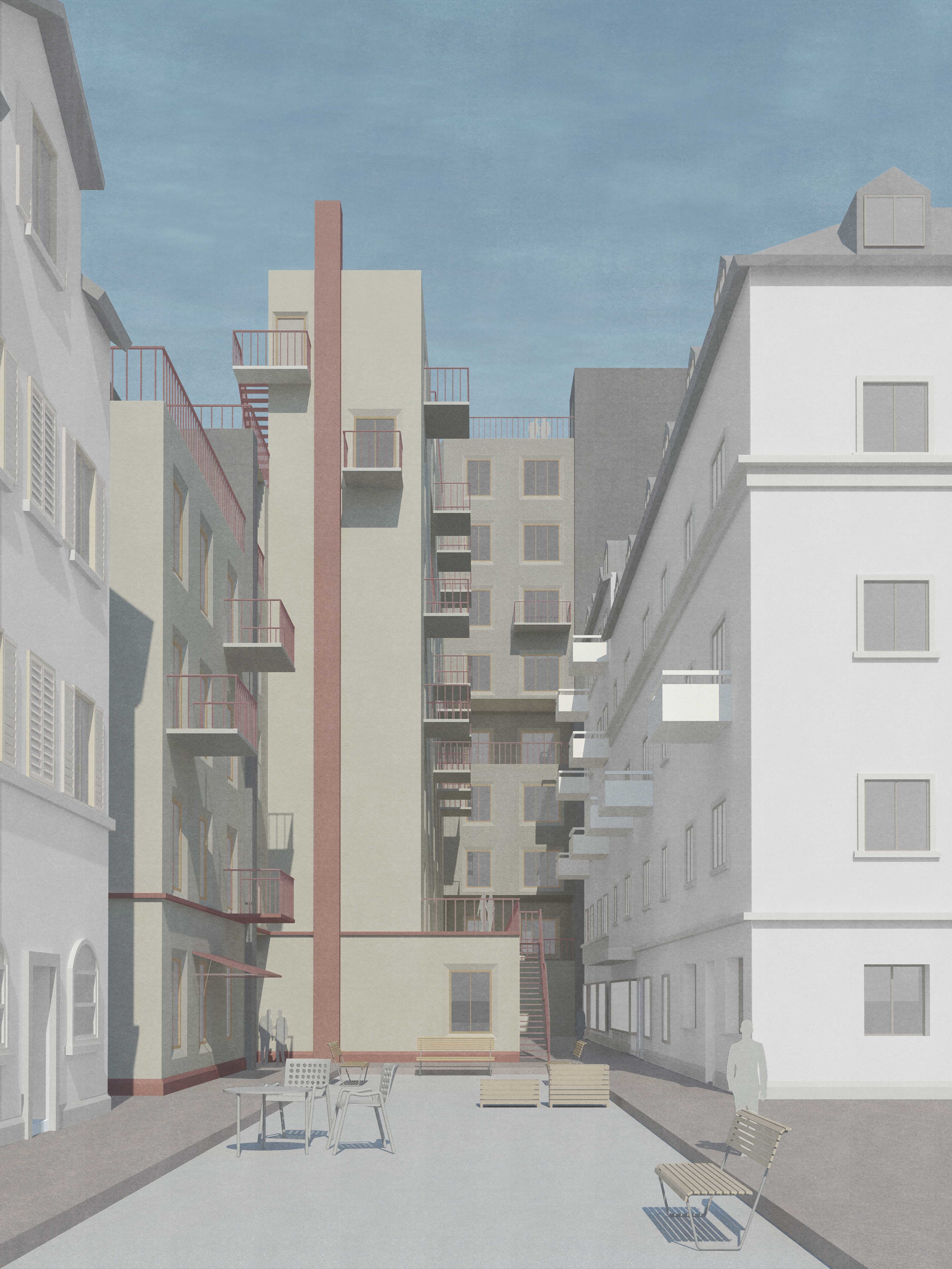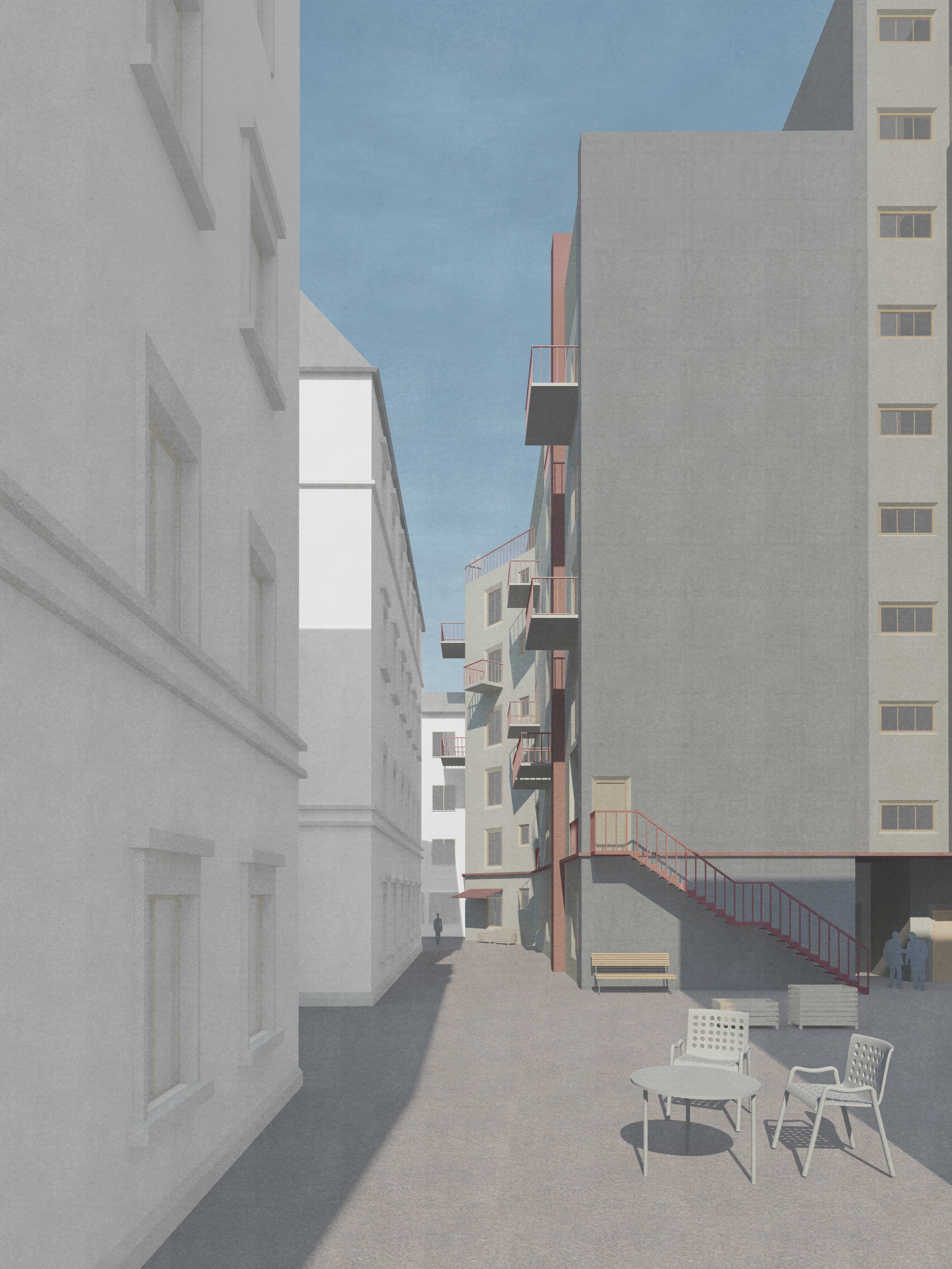 The potential of Langstrasse as a perimeter lies beyond the realm of the street. A big variety of forgotten courtyards are hidden behind the streets. However, their potential has been neglected so far. Many of them are too dark and are rather used for technical space (parking, trash and bike racks) rather than for public use. Only some of them actually have an attractive space used for small pop-up restaurants, bike workshops and hairdressers. Those spaces are composed with a set of large and small scale elements that make a courtyard so unique. A collection of tunnels or passages lead into the courtyard and at the same time give access to the housing facilities. Most of the courtyards are filled with balconies and access galeries, since the light and noise constellations are better here than on the street. The groundfloor itself is filled with even smaller scale elements such as external staircases, benches and sunshades.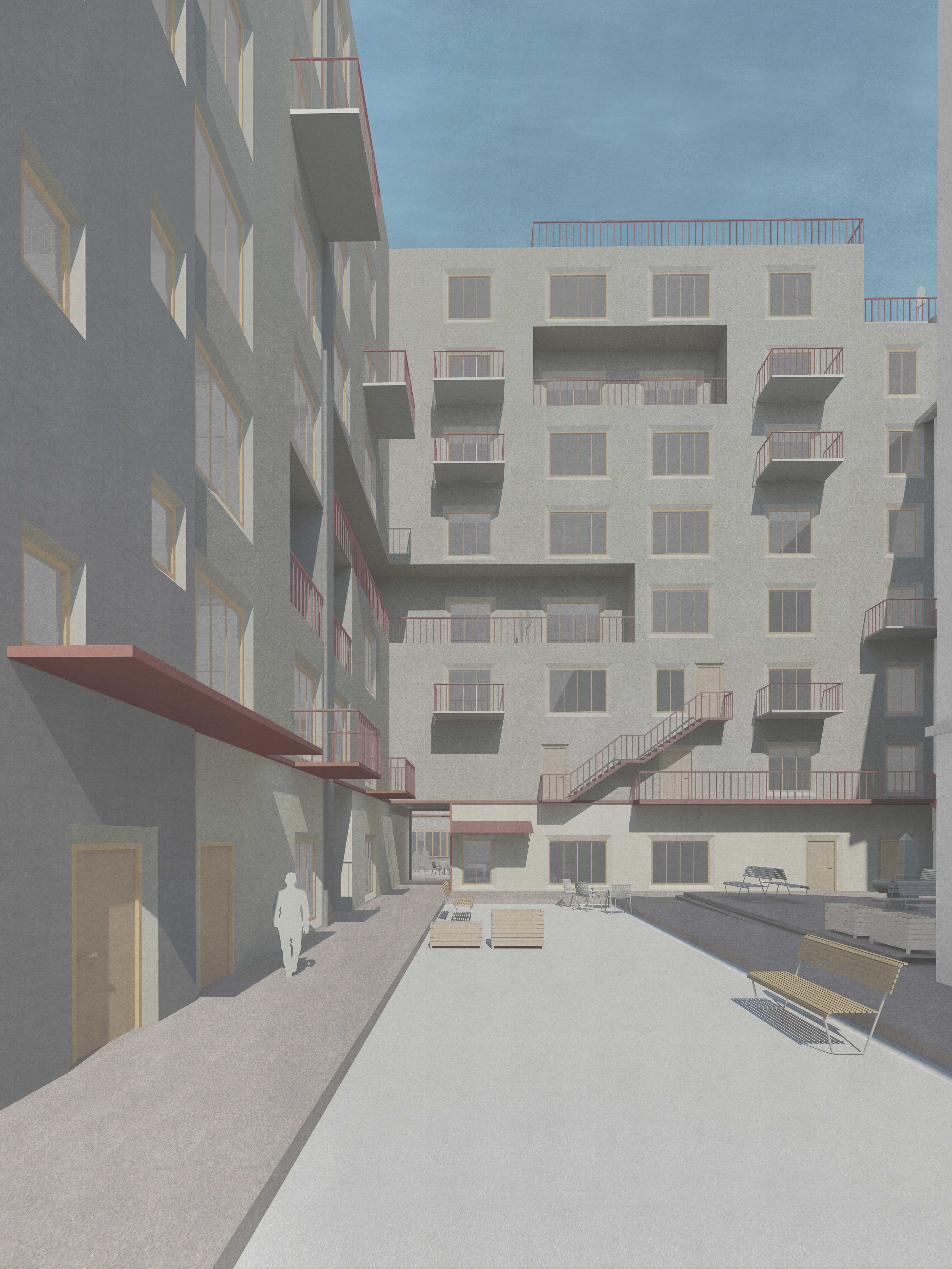 In order to improve the courtyards at Langstrasse, three large street intersections are filled in with a new buildig program. The borders of these infill buildings – or 'roadblocks' – are neighbouring party walls, continuous staircases and passages. Since these roadblocks can not function by themself due to the building depth and light constellation, some of the neighbouring blocks are incorporated into one new big building. However, the existing party walls and cores of those neighbours are incorporated into the new design and used as a primary structural element.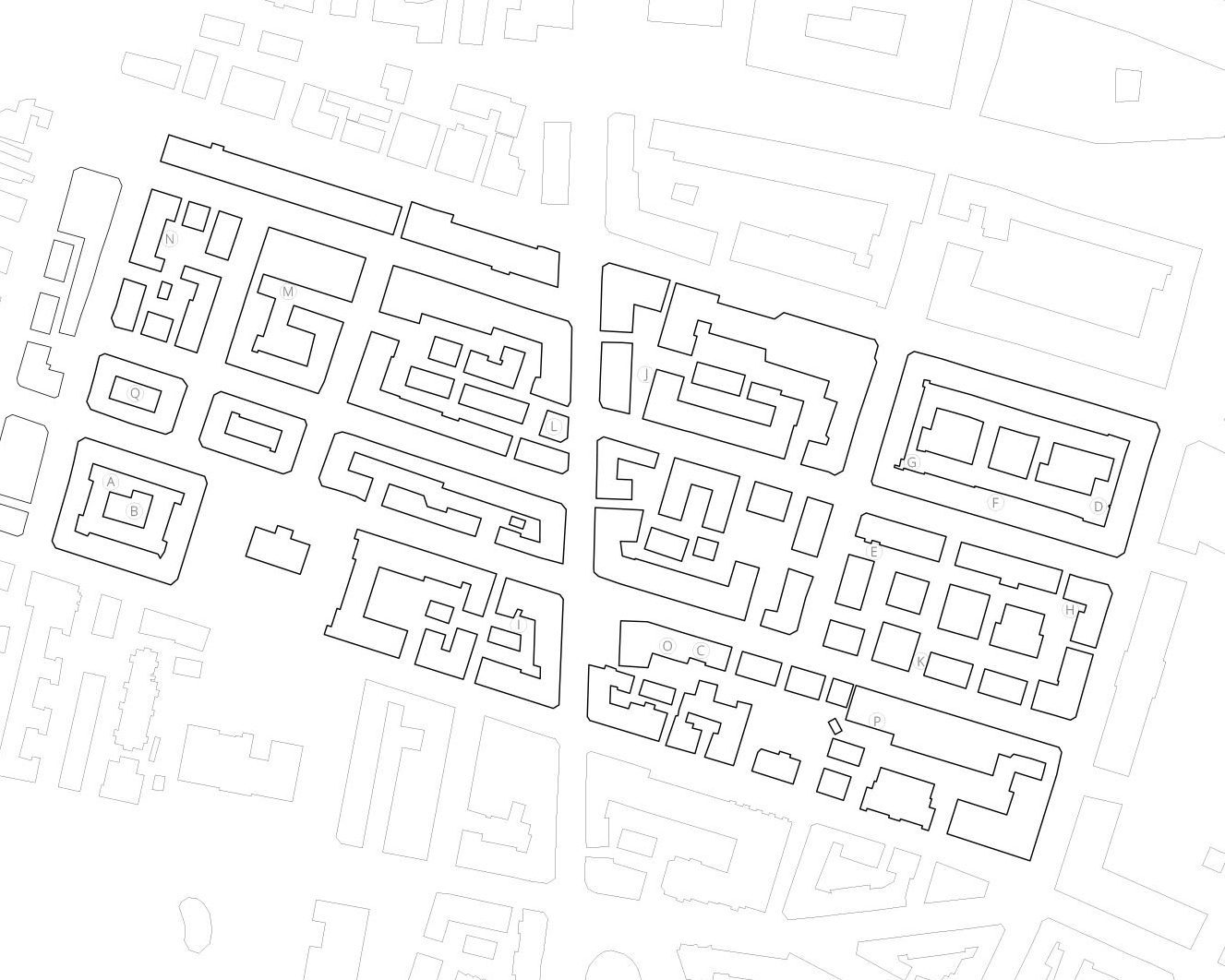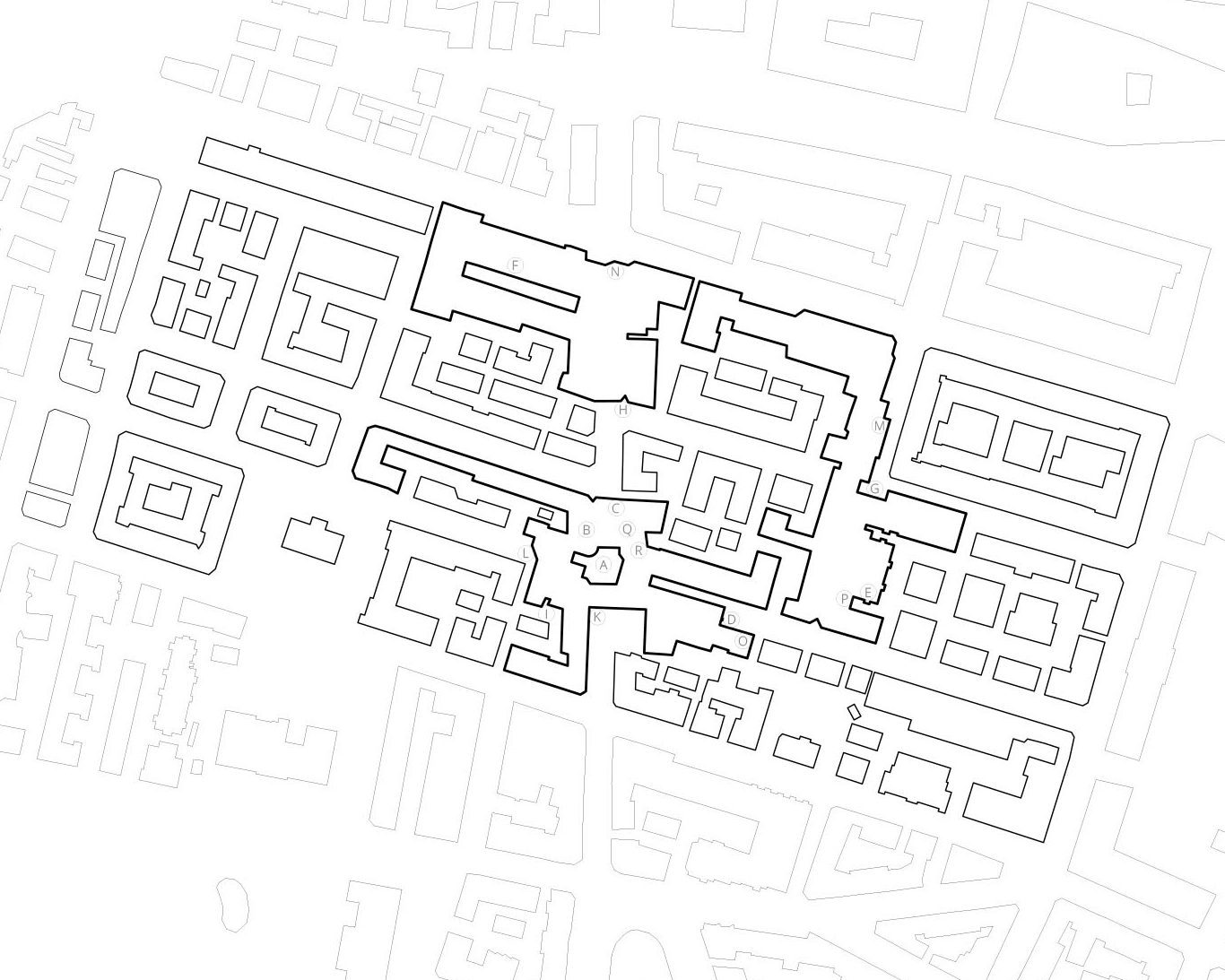 Furthermore, the new designs emphasize the elements of the courtyards found at Langstrasse which were hidden before and translates the former streets into one new courtyard. The topography of the former streets is kept and filled up with gravel, showcasing boulevards with trees, benches and planters. Since Langstrasse is being cut off by two roadblocks, the public transport is redirected around the perimeter, deminishing the traffic and noise.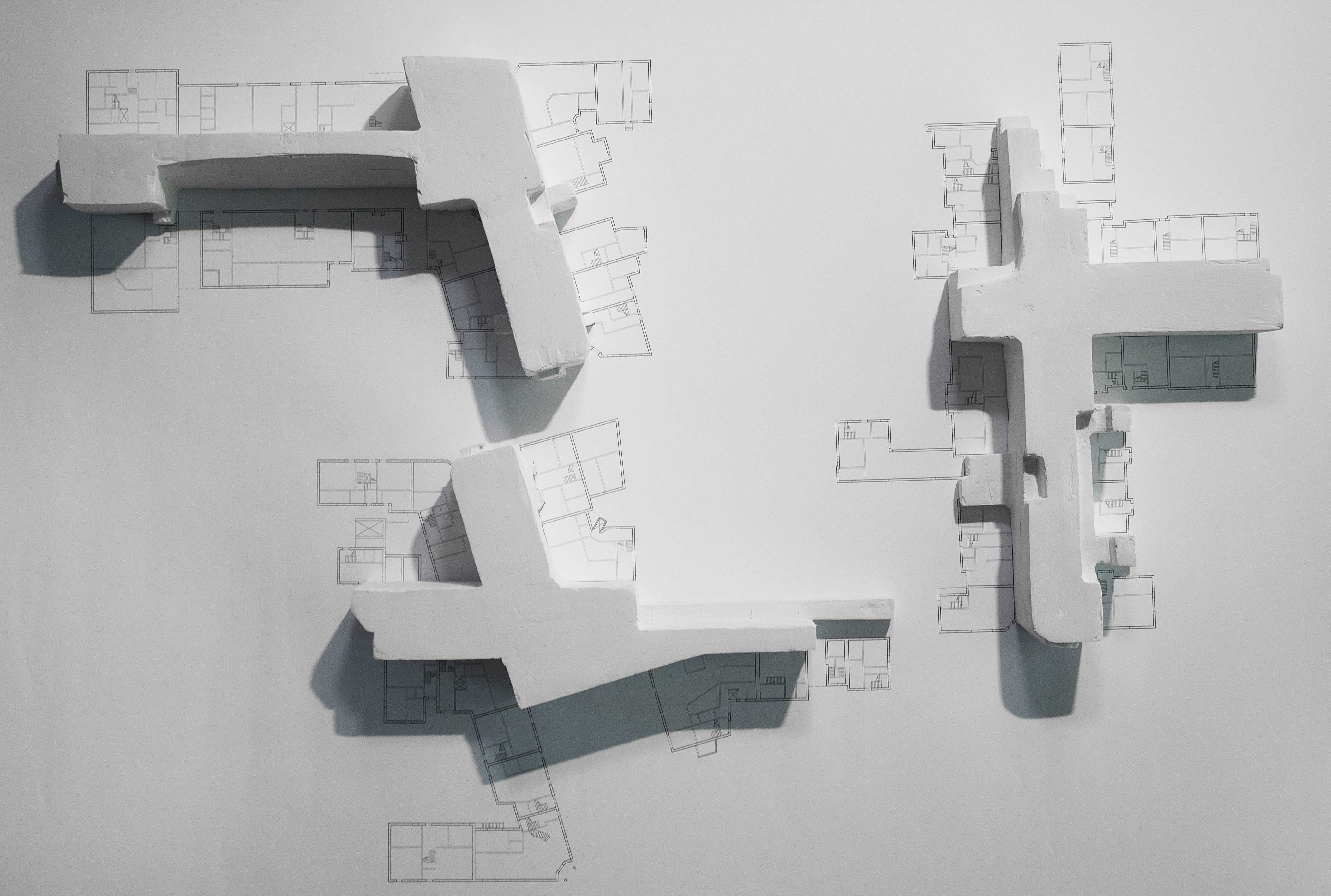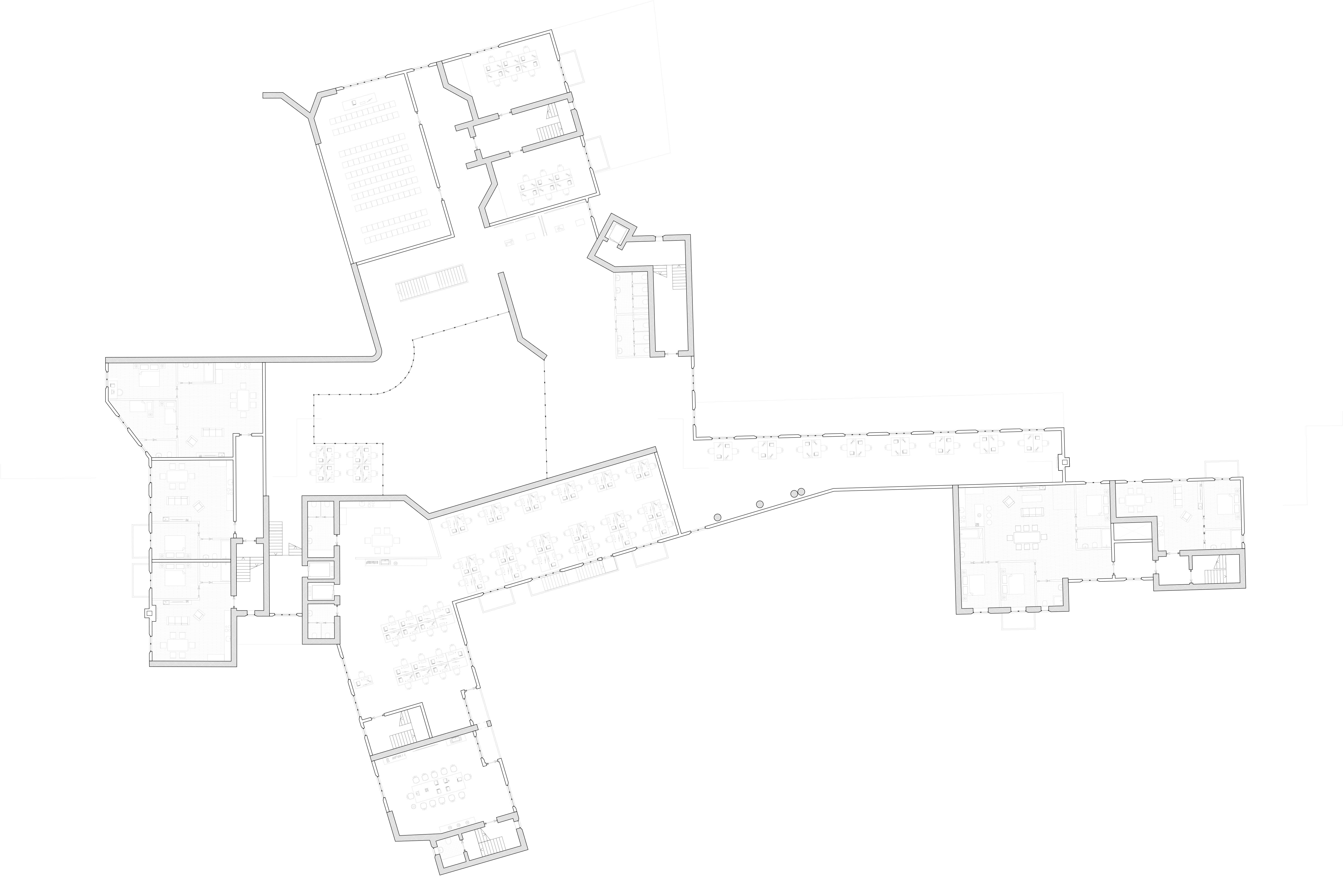 The following design focuses on one roadblock, showing a diverse program with residential units on the sides, retail areas, a small office and an institute on the groundfloor. At the same time it also negotiates with one neglected neighbouring building that interacts with the new building. It allows for new relationships between the inside and outside and its programm. The building incorporates a courtyard itself and can be accessed by the public via two passages from two sides. The floors above contain residential units, the institute and more office facilities and create different layout patterns.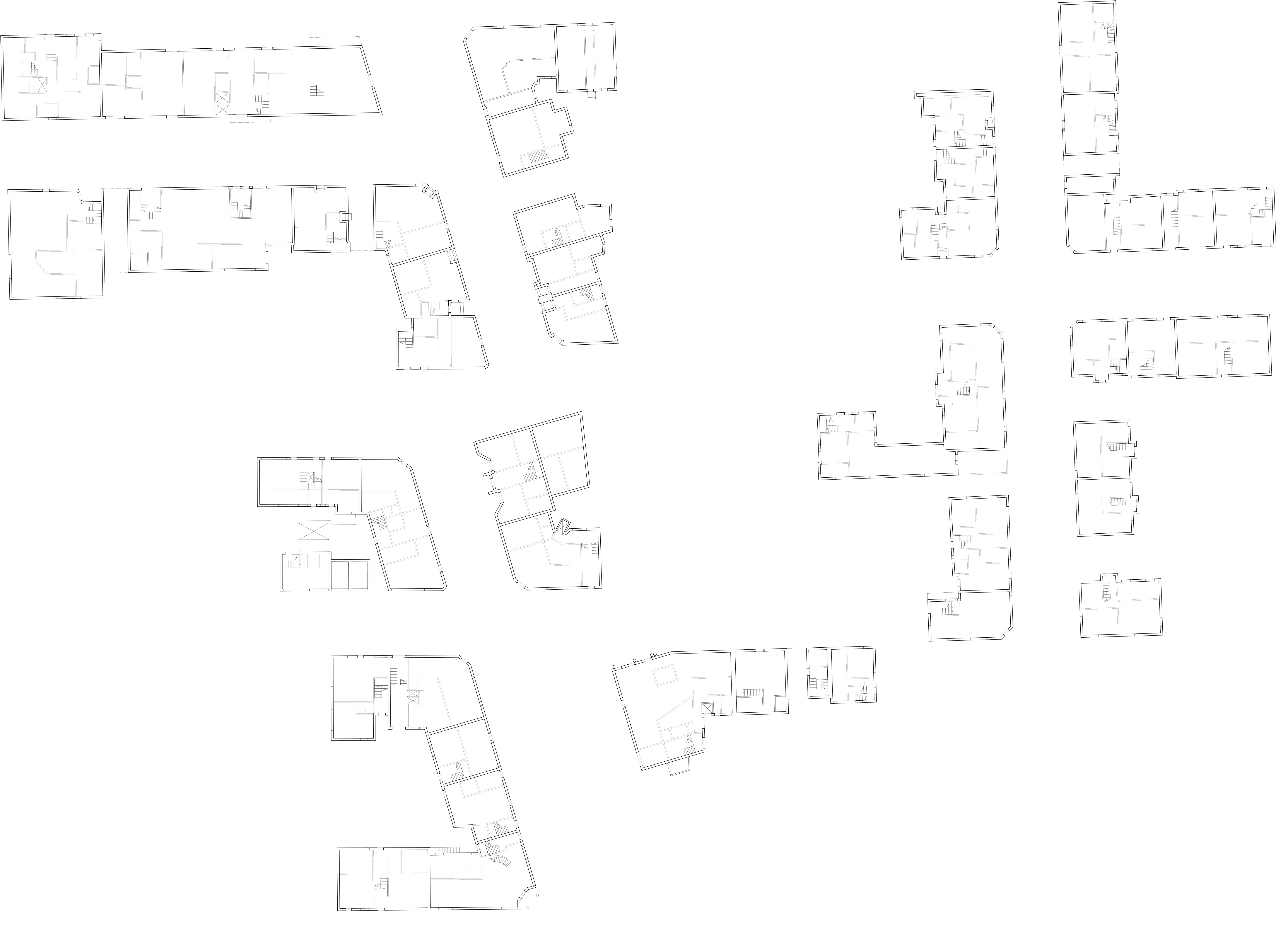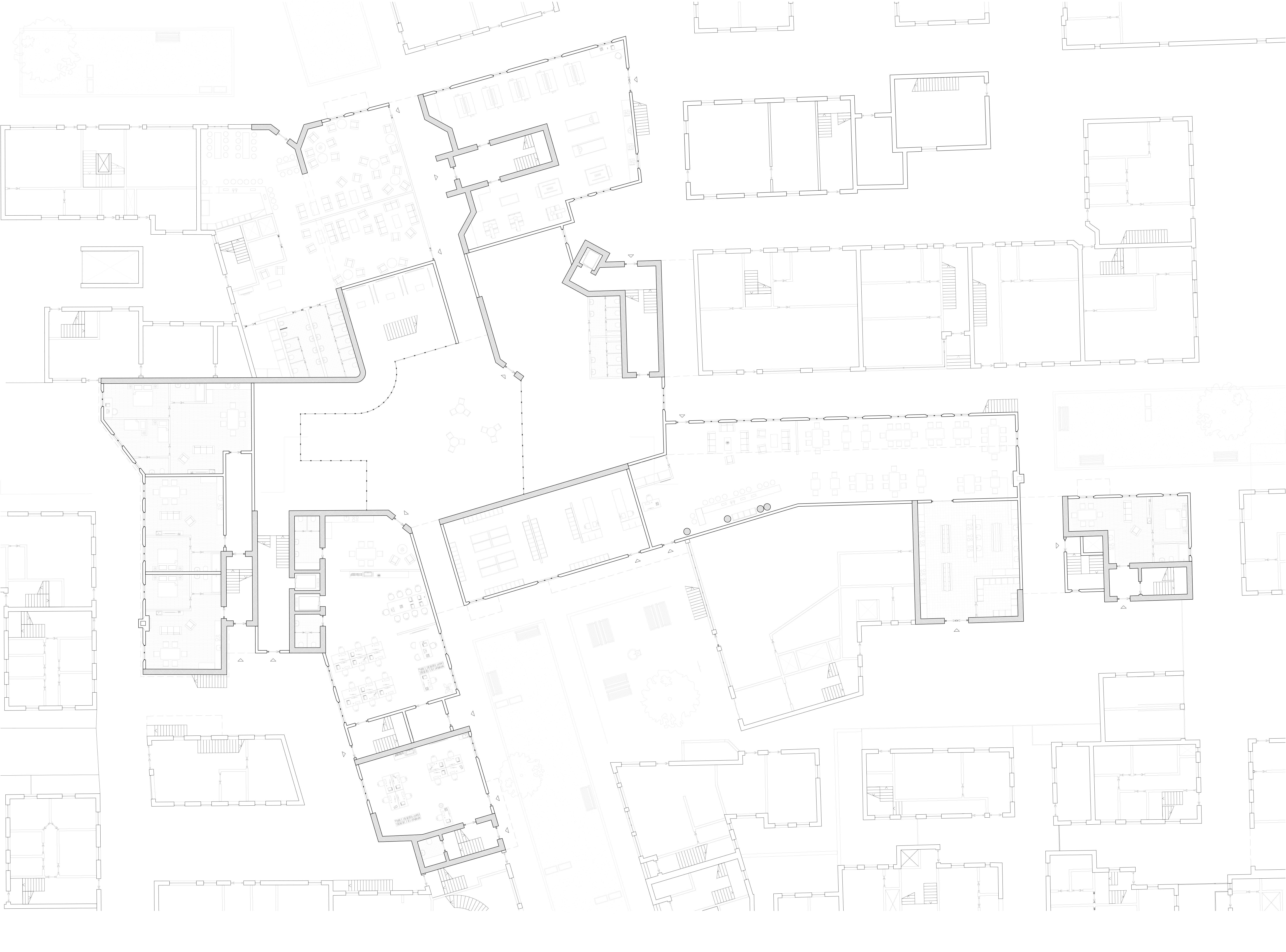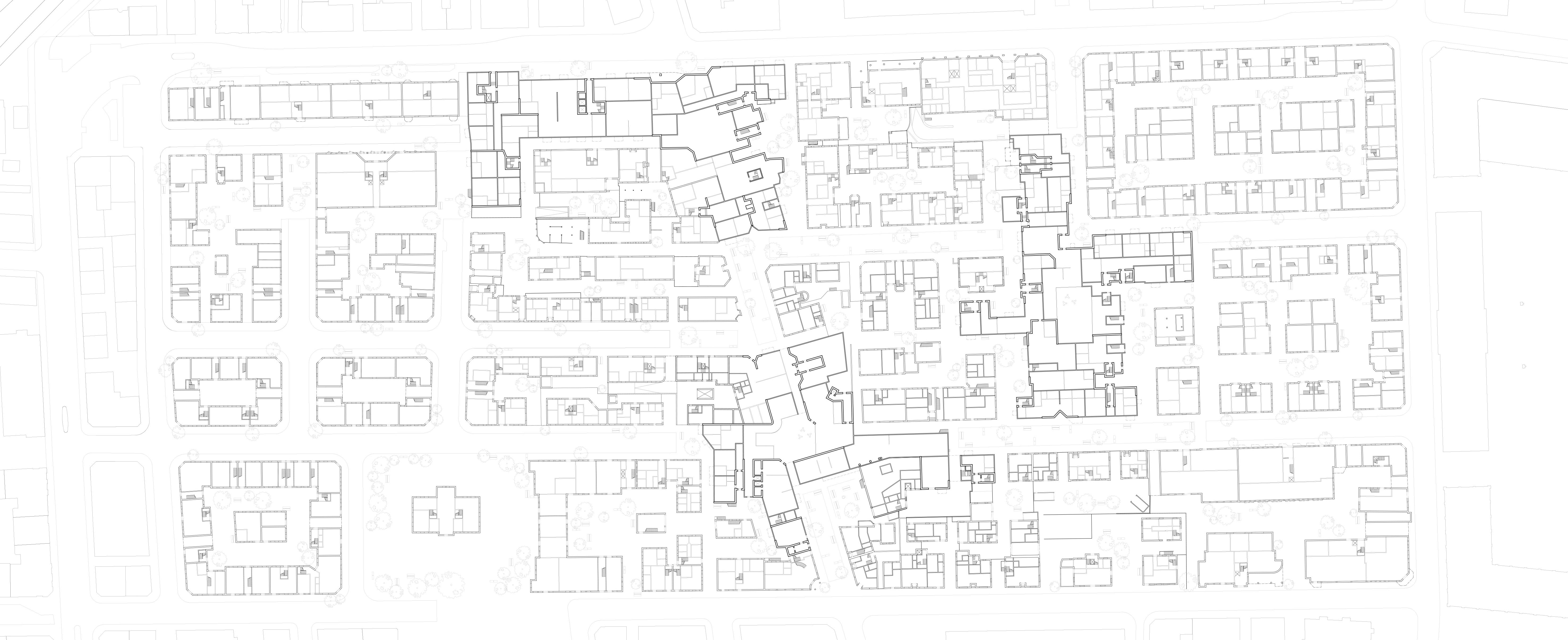 Project by: Marcus Maier
Studio Alex Lehnerer, ETH