SS 2017 Pars Pro Toto
Roxanne De Raeymaecker.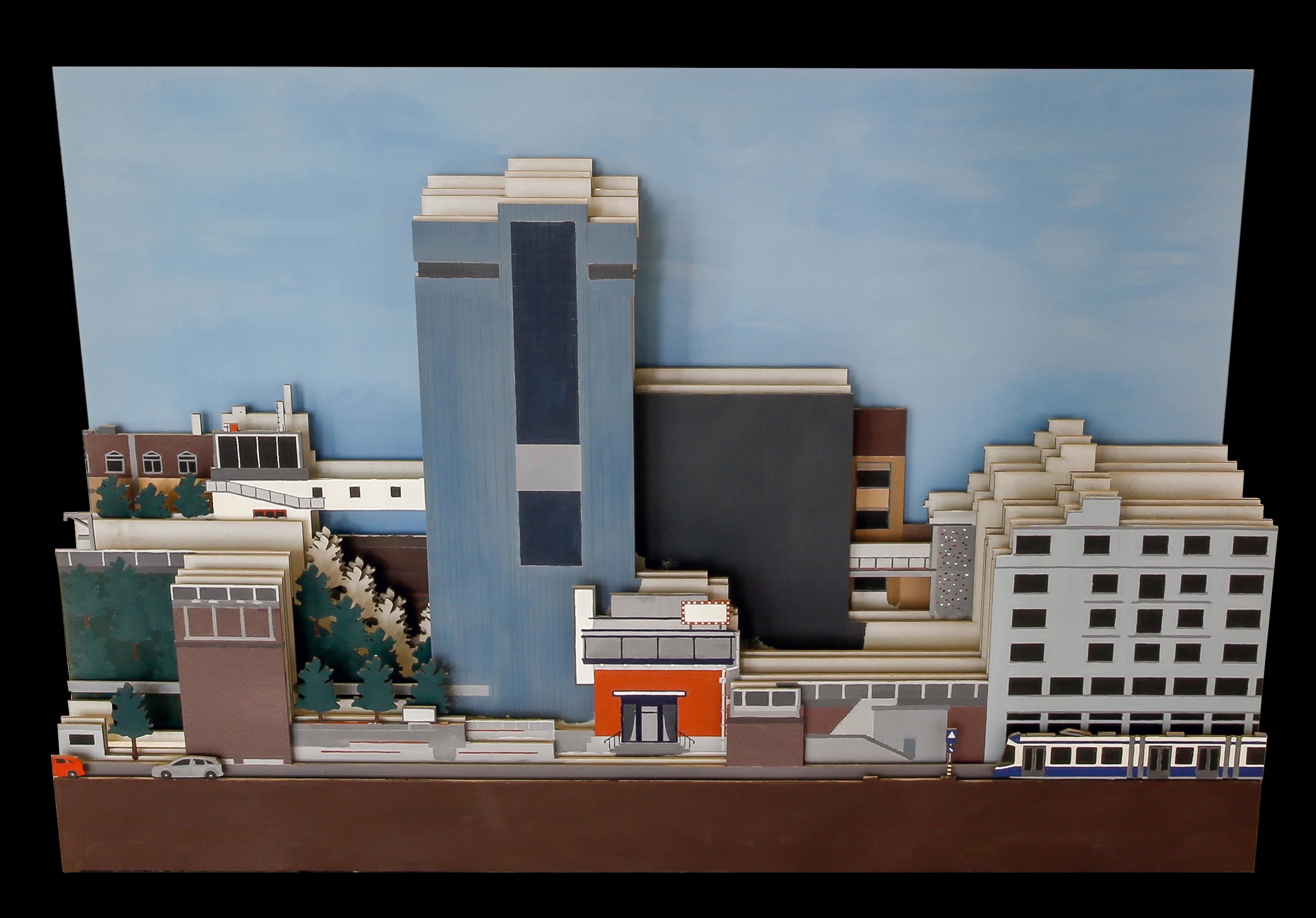 In the context of an urban constellation where the human and the industrial scale collide, the project pars pro toto is an attempt to combine these two scales in one building. While the universal, generic box in the centre integrates itself into the industrial dimension of the neighbourhood, the small, expelled volumes address the public space on different levels and reintegrate the box into the urban fabric.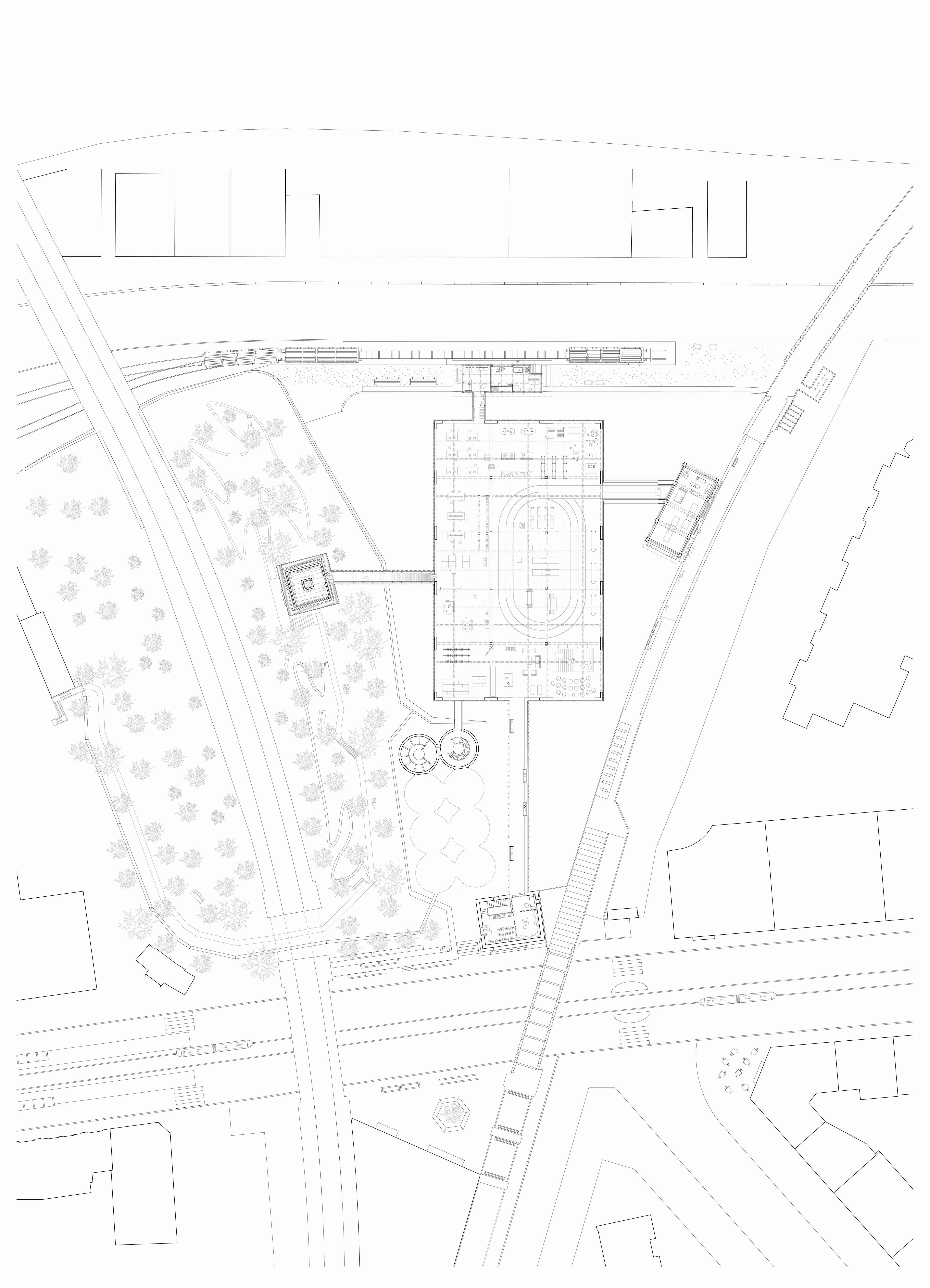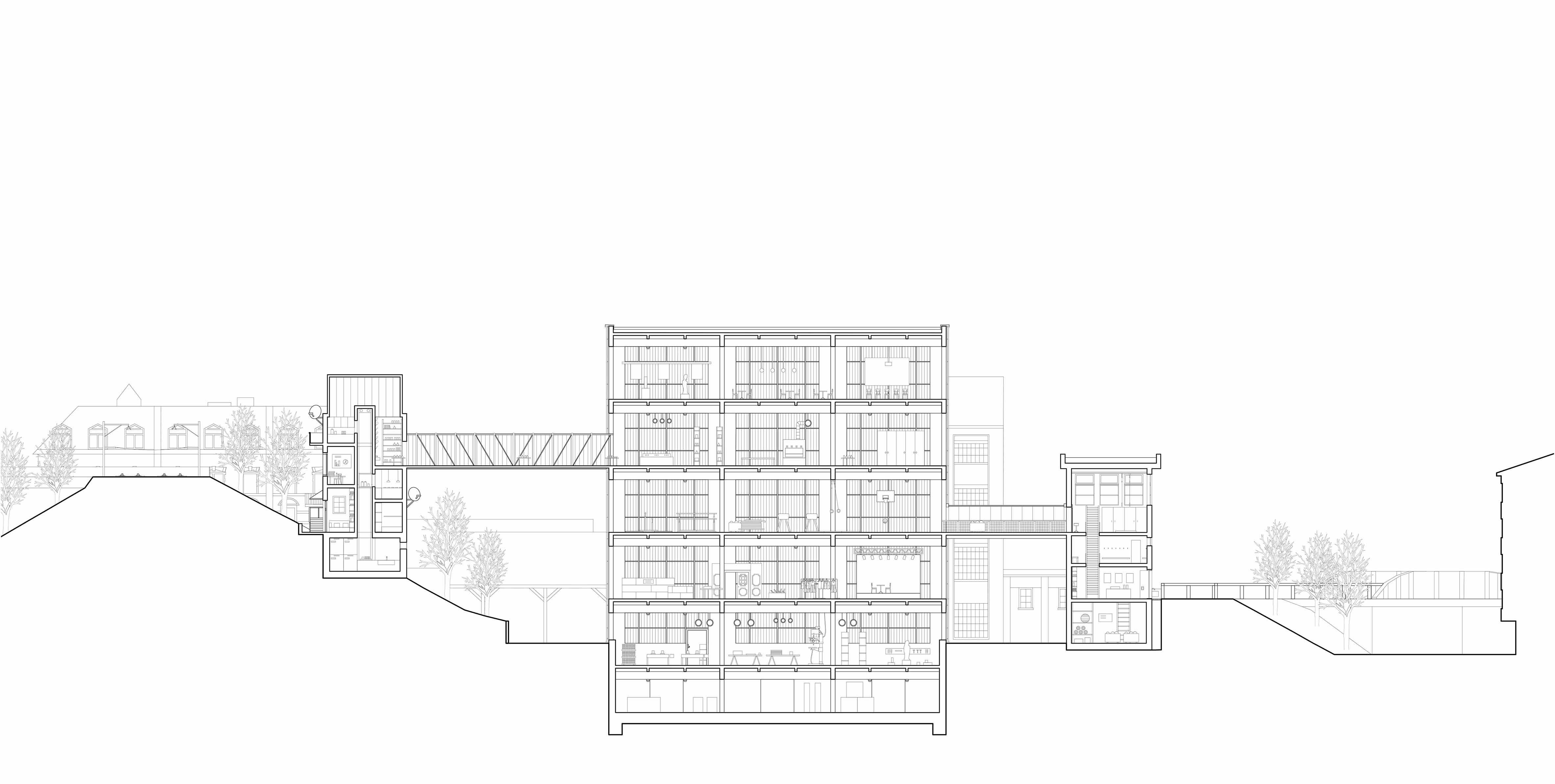 The box becomes thus the background of the addresses, which themselves come into the foreground as a first indication of the activities happening in the building.
Each address forms its own identity, informed both by its exterior context and interior program. It is this programmatic identity, which then defines the different levels of the central box, the addresses becoming its programmatic enablers.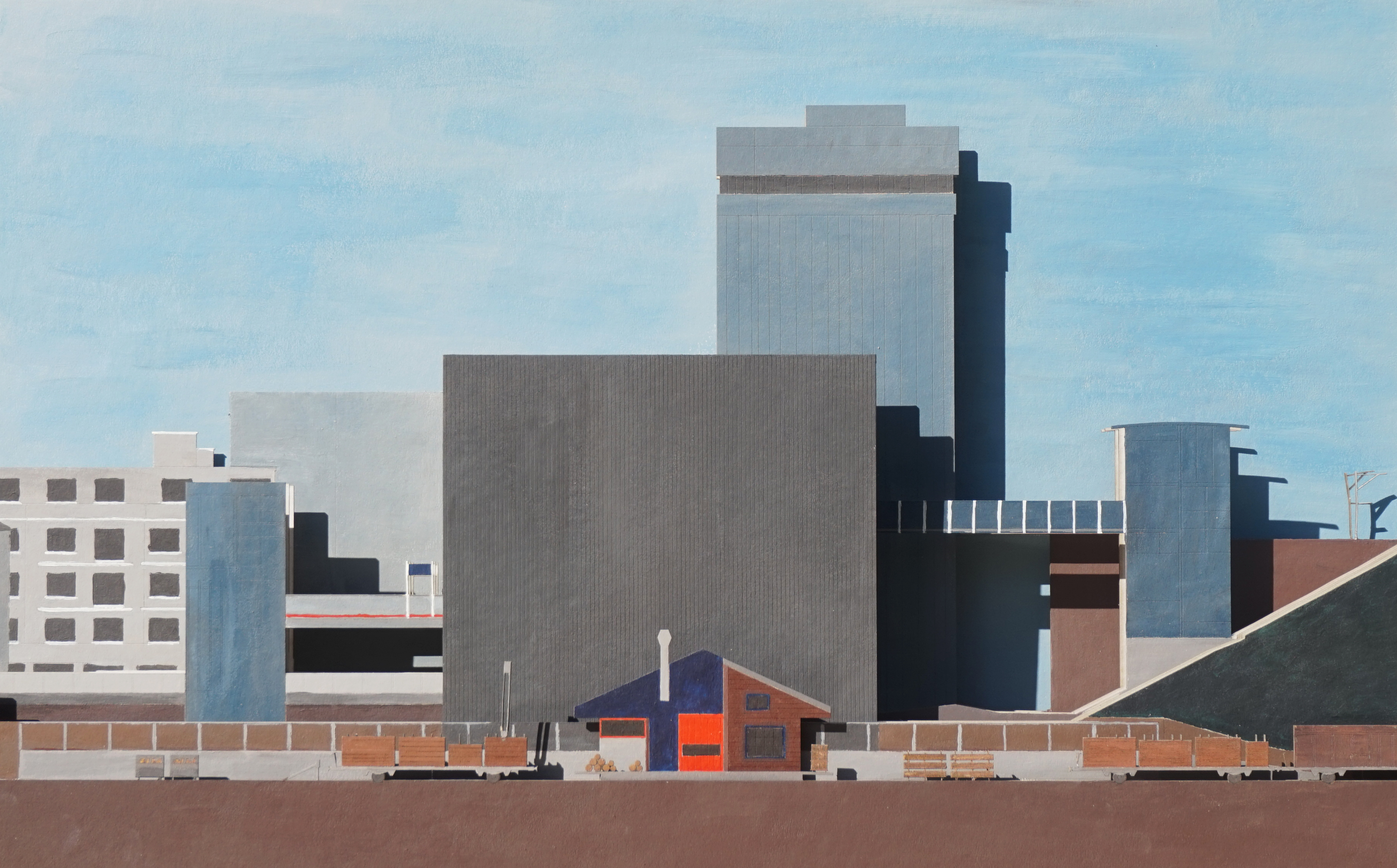 Entering an address, one finds the inspiration for ideas regarding potential performances taking place in the large spaces of the box. Be it the wish to create a wooden sculpture, to invent a new chemical solution, to try out new yoga positions or re-enact a play: the addresses provide for all tools and requisites necessary to realize these ideas. Once having taken a selection of those, a corridor connects to the central infrastructure, where spaces on a much larger scale open up to allow for various performances to take place.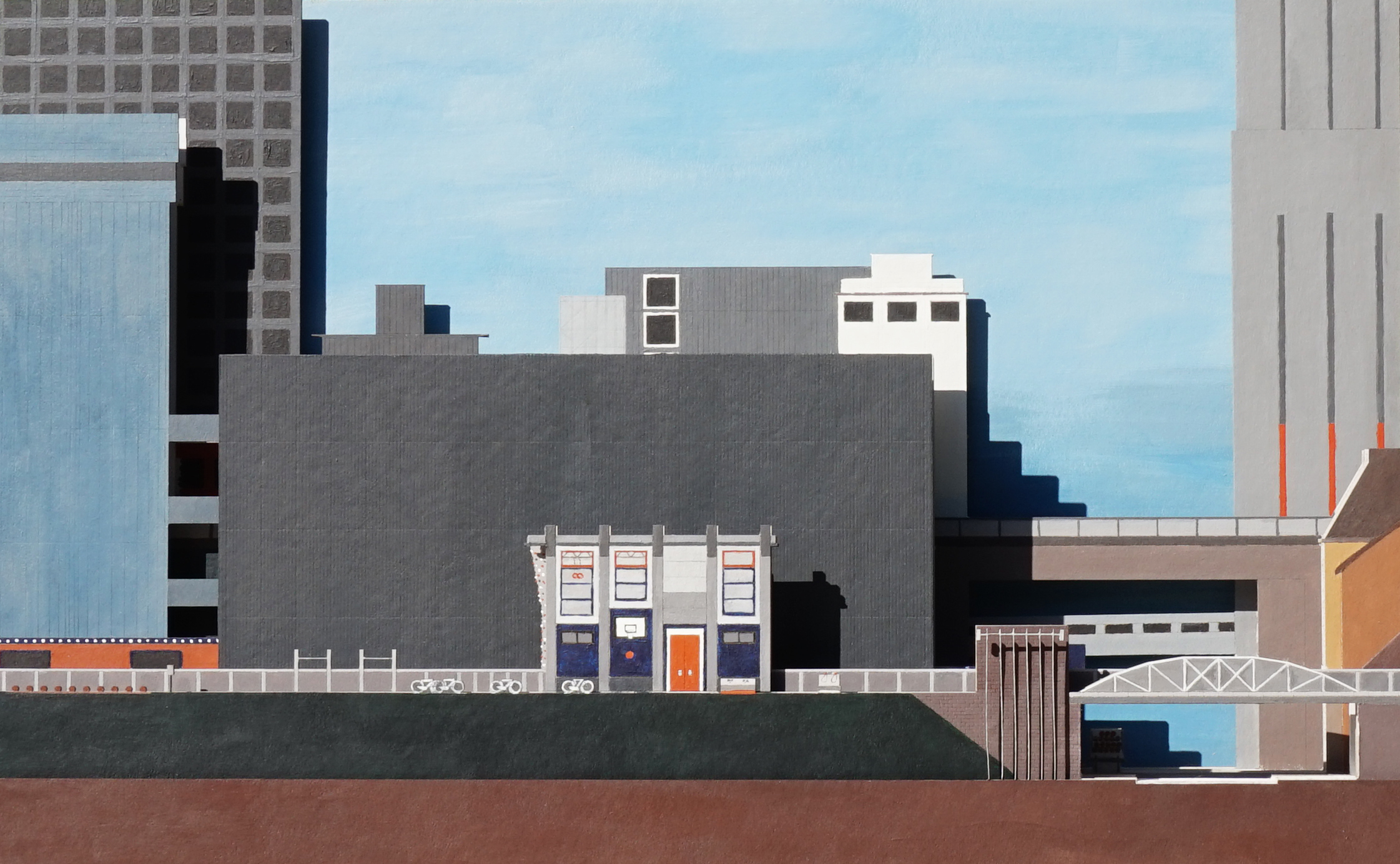 As a result, the generic grid of the box obtains its own specificity through the insertion of ideas coming from the different addresses. While the addresses act as generators of ideas, the box becomes their performance space.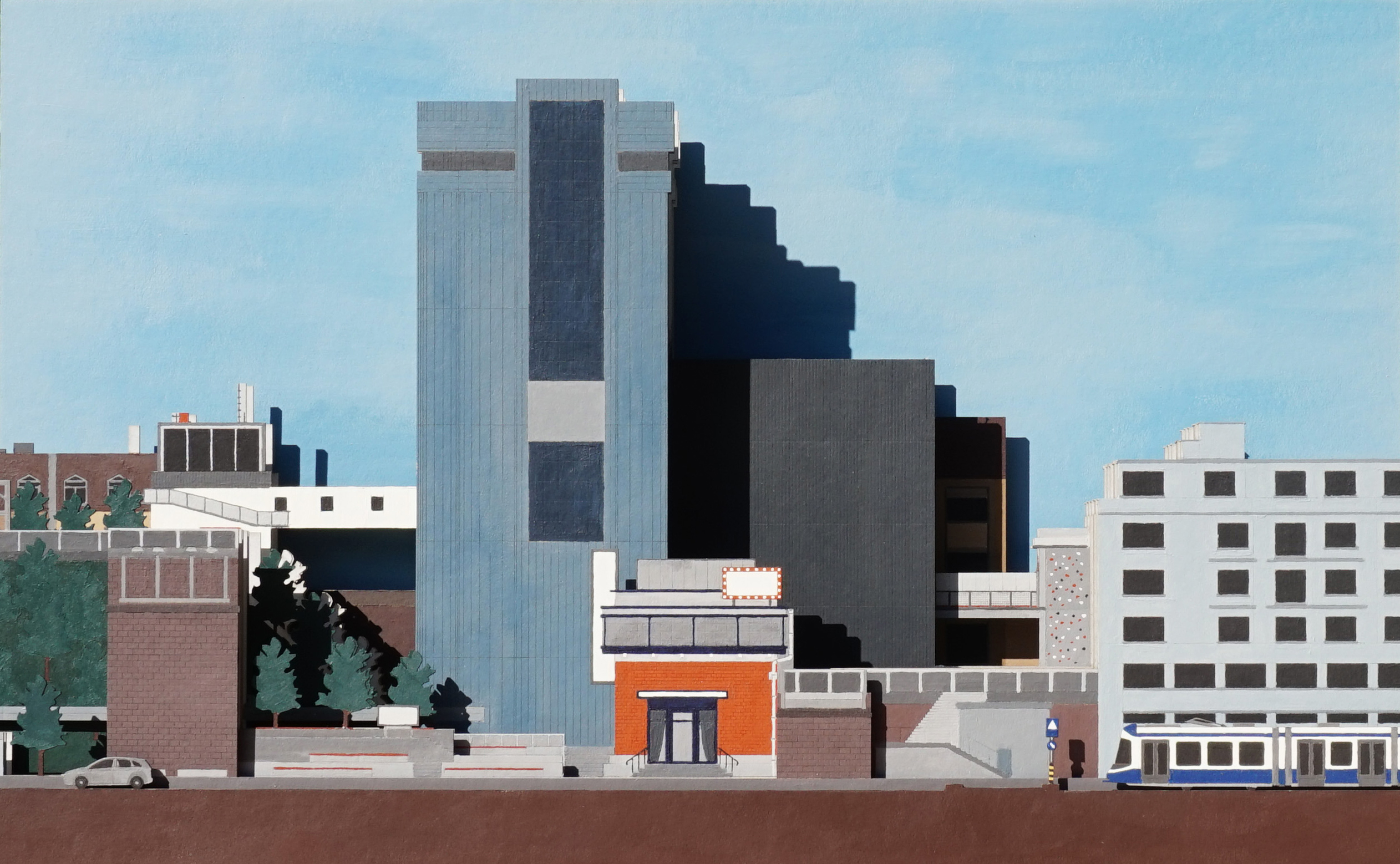 This world of ideas inside the anonymous box is re-attached via the specific addresses to the infrastructures of the city. The four addresses each form their individual access to the central structure: [THE COLLECTOR] becomes the local one in the neighborhood, [THE MESSENGER] the regional one on the Lettenviadukt, [THE VOYAGER] the hidden one for those who know their way, and [THE ADVENTURER] is the tricky one, for all the curious explorers.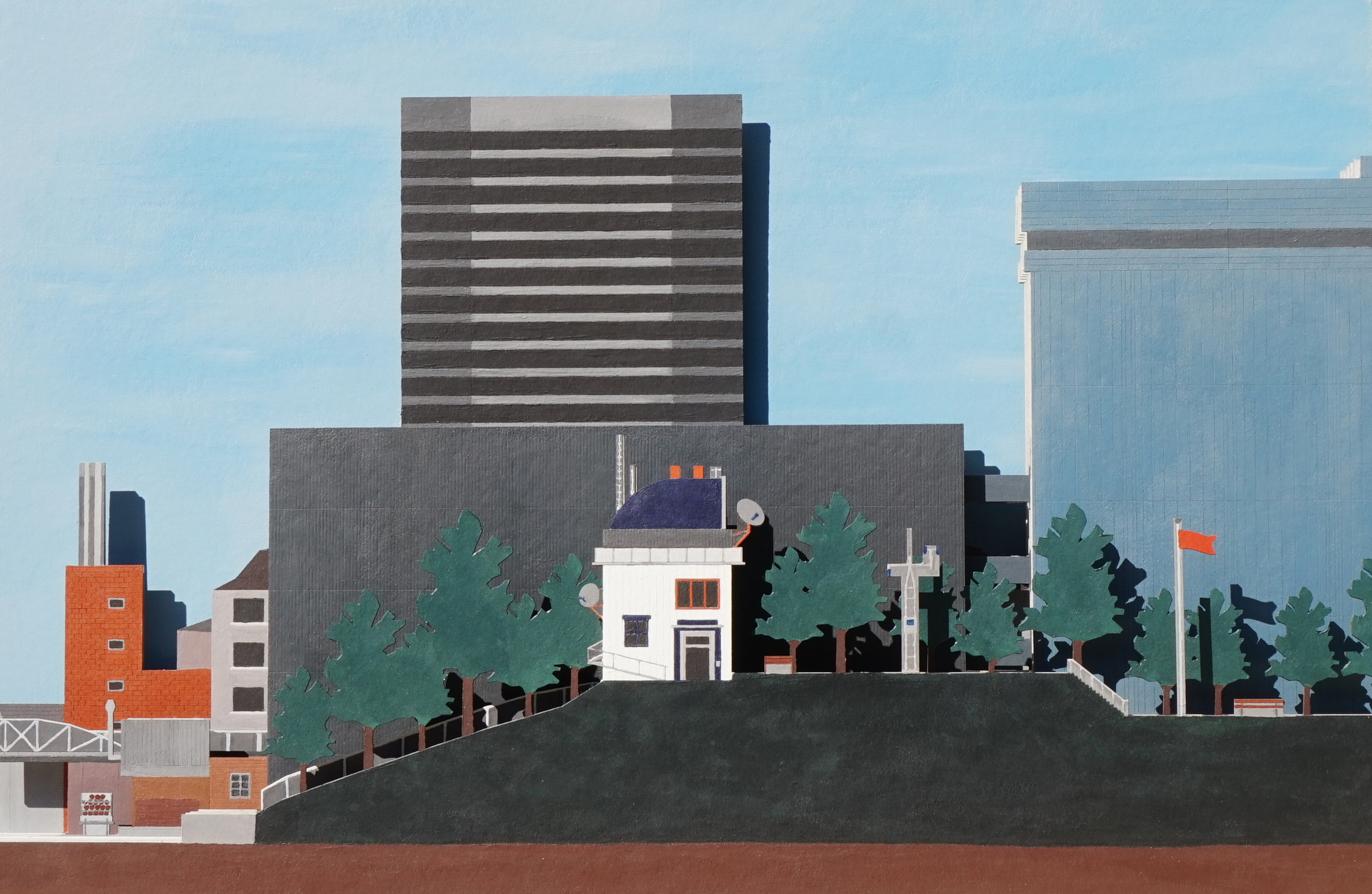 In this sense, the anonymous box of industry is made accessible to people by addressing them on a human-scale.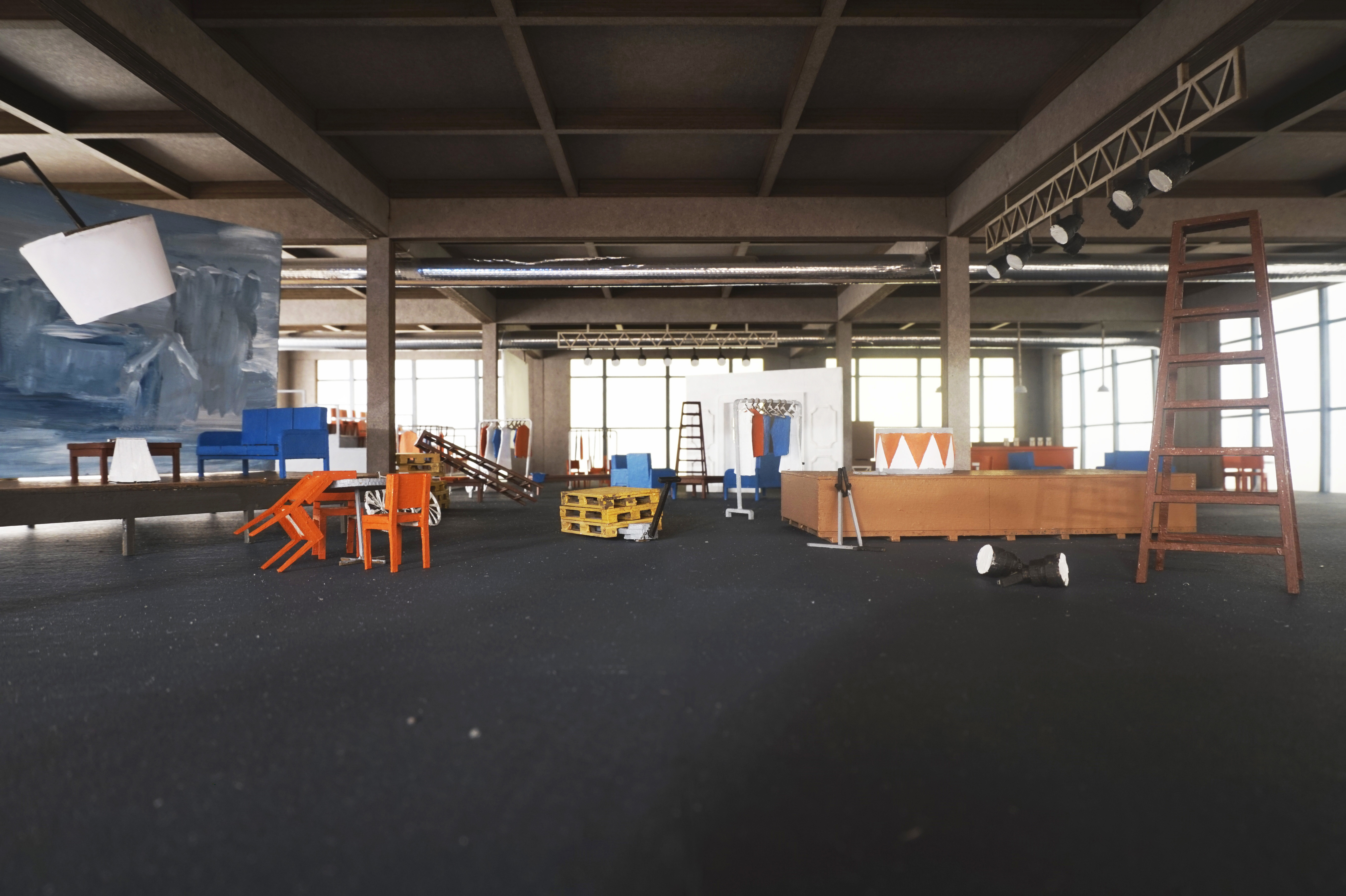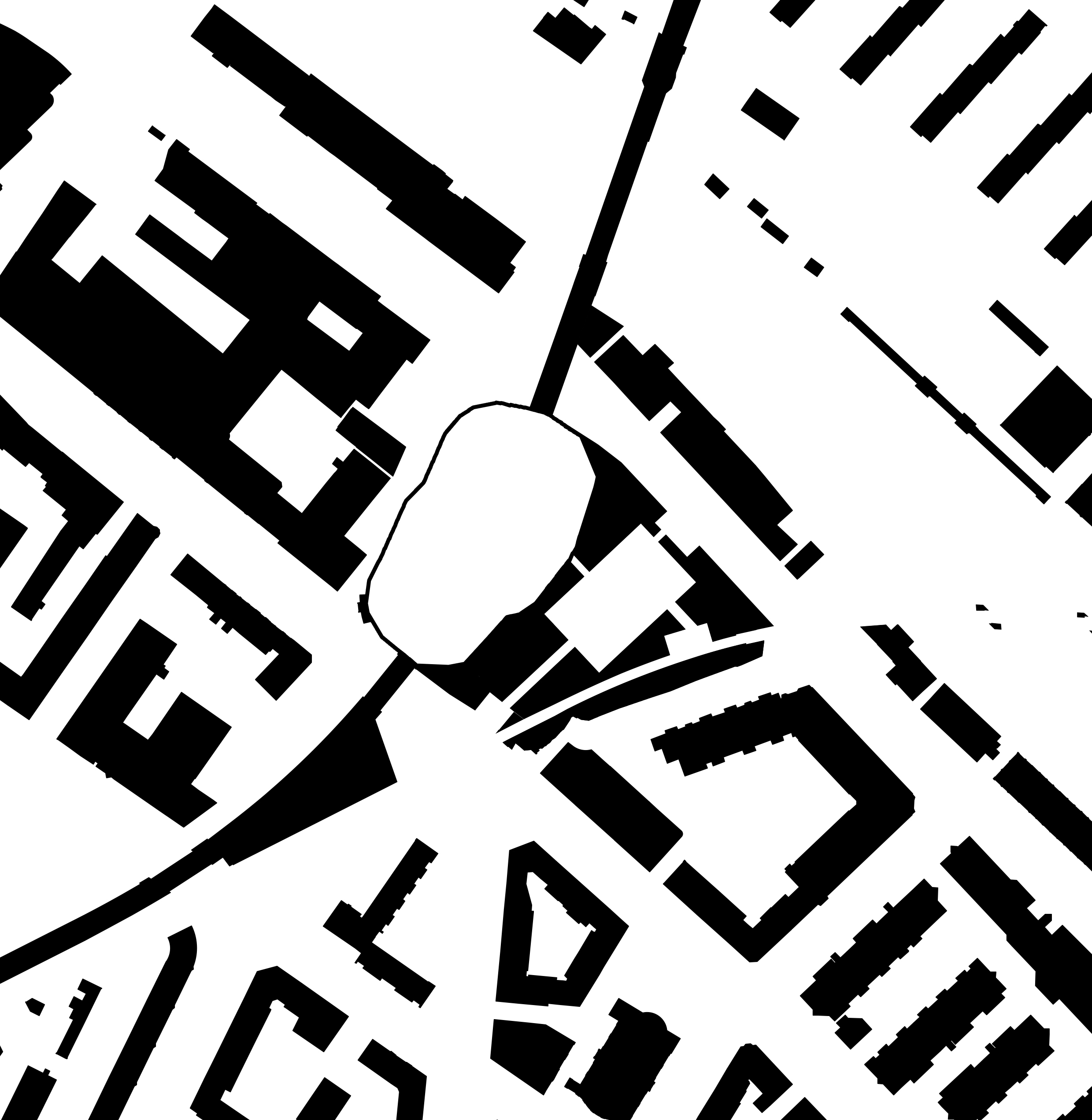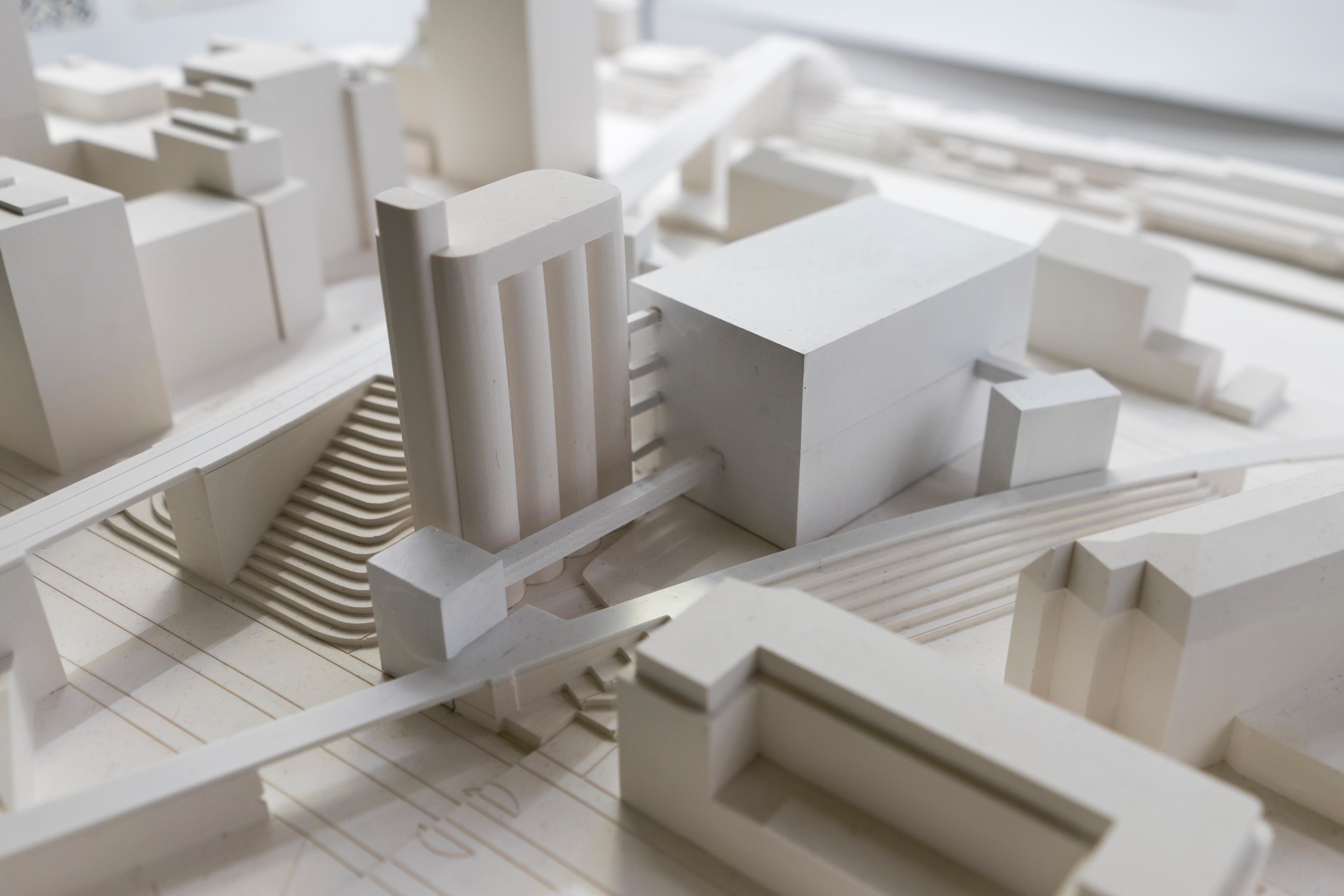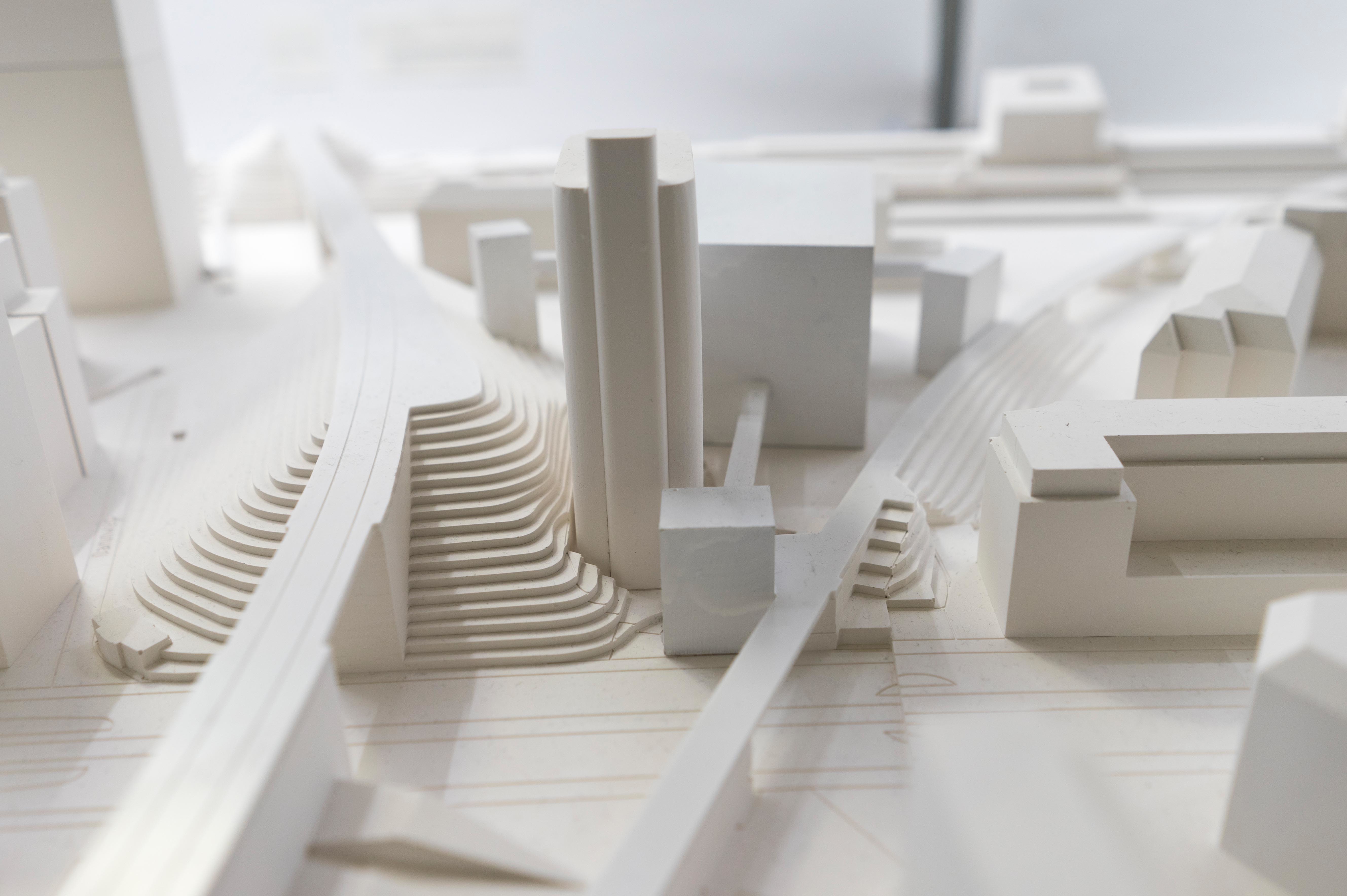 Project by: Roxanne De Raeymaecker
Studio Alex Lehnerer, ETH