SS 2017 Endless Egerkingen
Azadeh Karimi.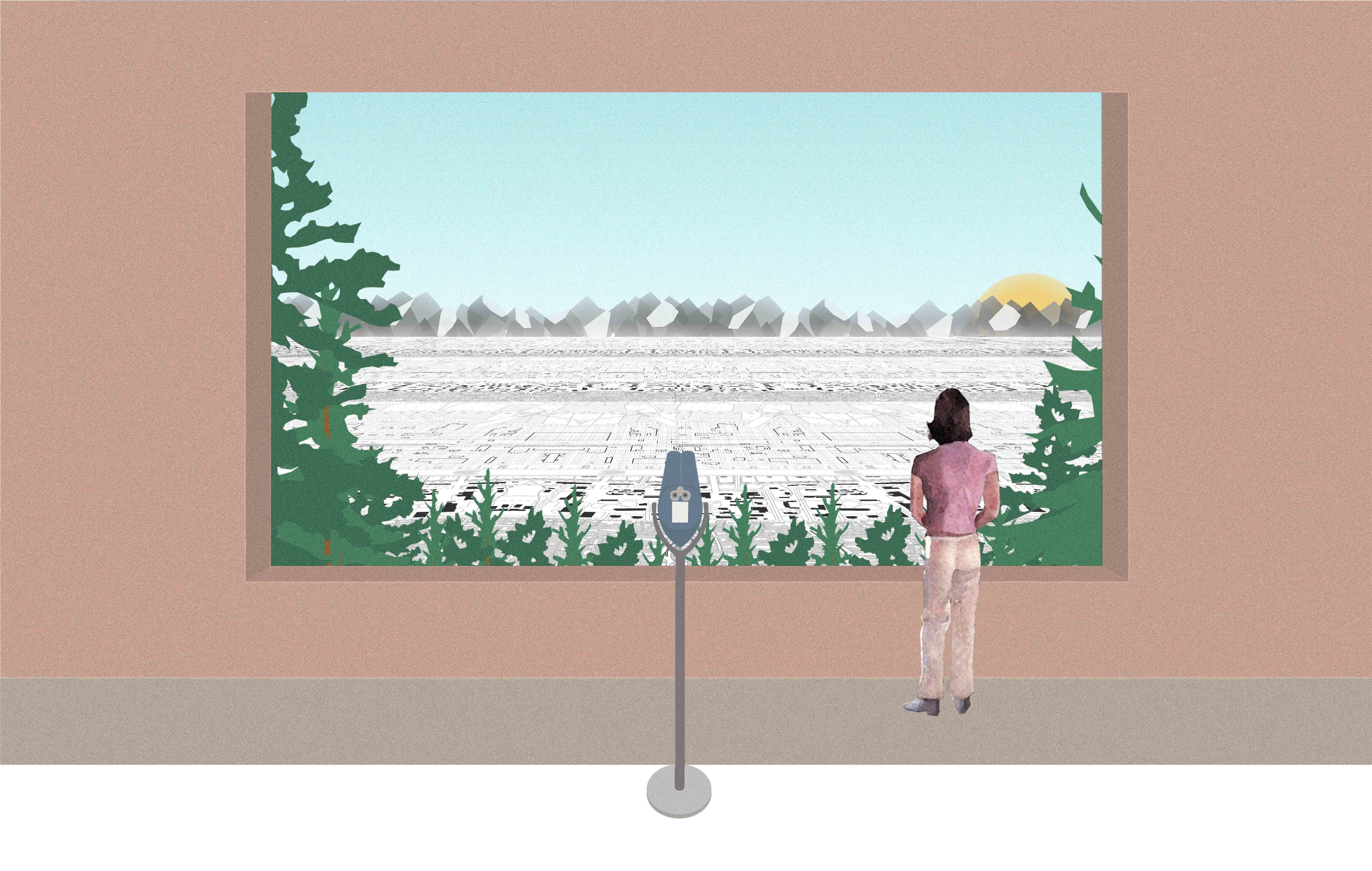 At the crossroads between landscapes and communication networks, the village of Egerkingen is to be found between the Jura Mountains and the A1 highway. Throughout time, transportation networks progressively shaped the local tissue of land and uses.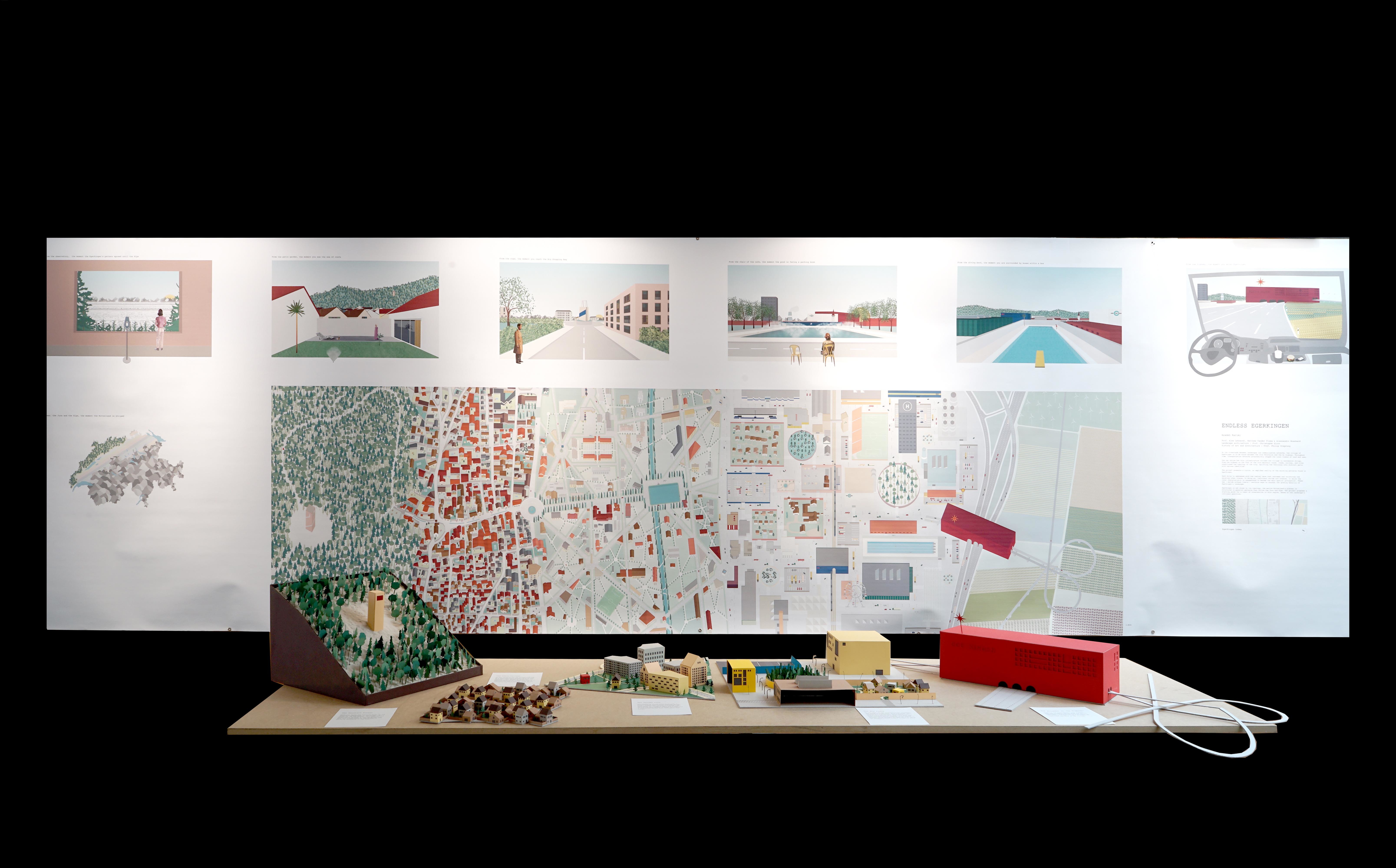 One can notice how this infrastructure divided the village in successive strips. From the highway to the foot of the Jura mountain range, roads, railway, and river conditioned the typology of the city, splitting the territory into distinct parts with various identities.
The project presents a vision, an amplified reality of the existing patterns found in Egerkingen.

Each strip is addressed with one radical move that reframes and reinforces the existing urban tissue. In doing so, individual worlds are created, in which the local characteristic is exaggerated to become the main spatial protagonist. These new « worlds without limits » envision ways to counter the growing banality of Egerkingen's landscape.
Egerkingen is not alone in its typology; the entire Mittelland's plateau is structured in parallel patterns that follow the Jura and
Alps. The project proposes a starting point for a logic of intervention in this region, based on the landscape's intrinsic qualities.
In the tissue of the old village, the use of land is characterized by its ownership. Each individual plot becomes materialized by a wall that follows the limits of its allotment. This densification gives a new identity to the spaces of Egerkingen. Simultaneously, a new experience of privacy empowers land owners to make full use of their plots. This act of materialization creates a new patio typology ready to use throughout the territory of the plateau.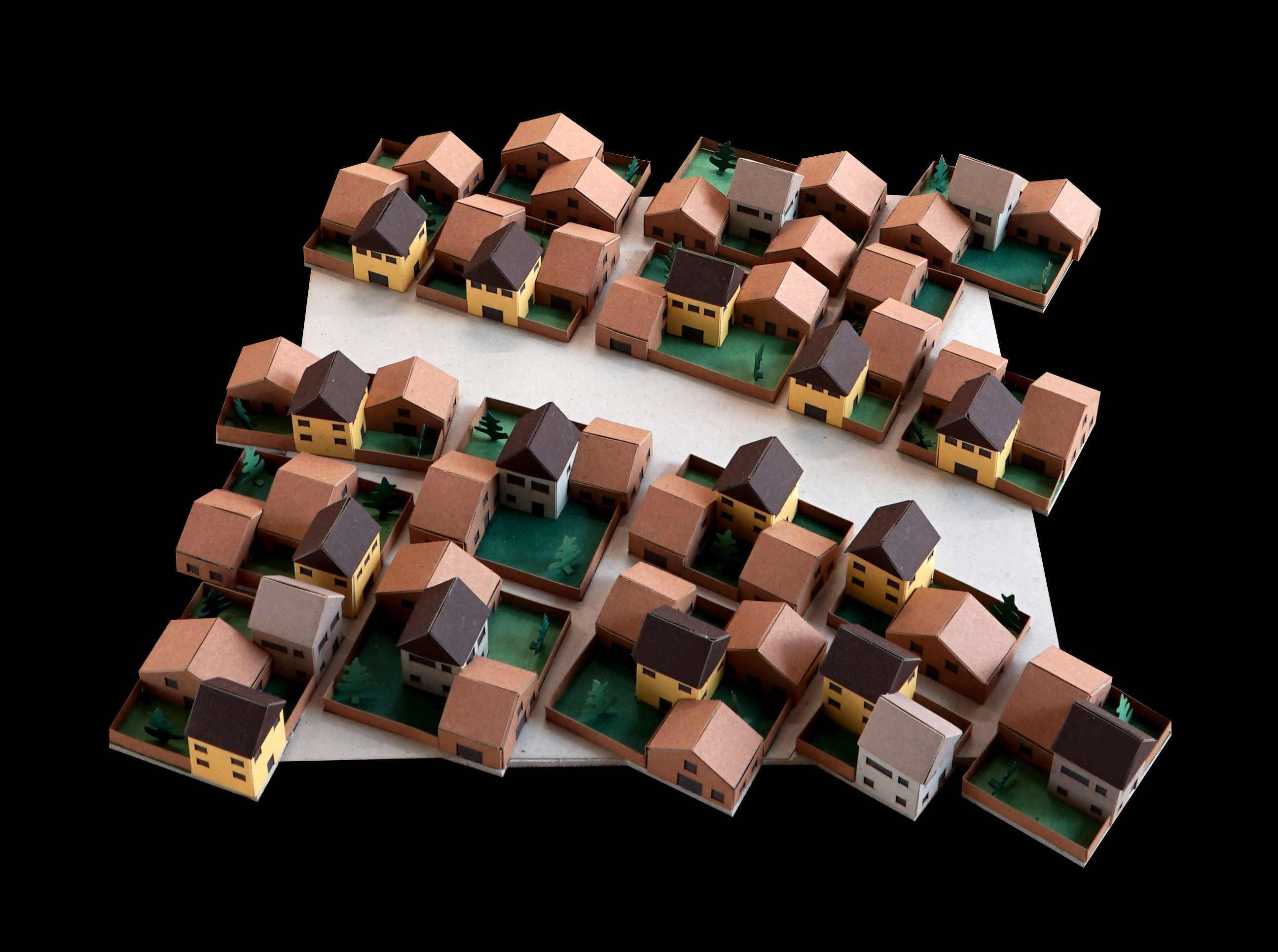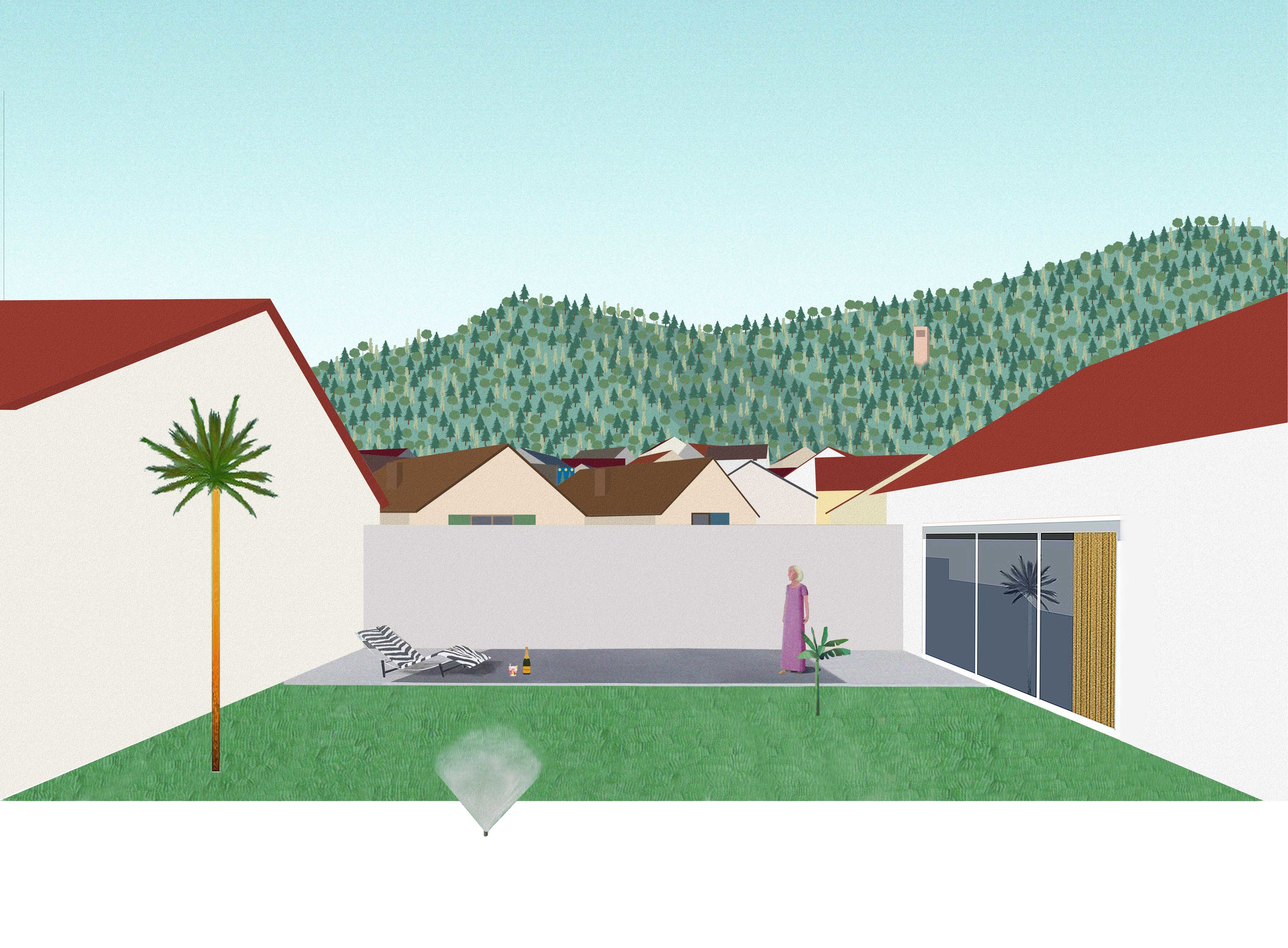 The outskirts of the village provide a heterogeneous experiences, between fields, roads, industries, retail and houses. The only constant is the street network that structures it. These streets are turned into lanes with hedges emphasizing the role of the infrastructure in order to create a controlled garden zone throughout the stripe.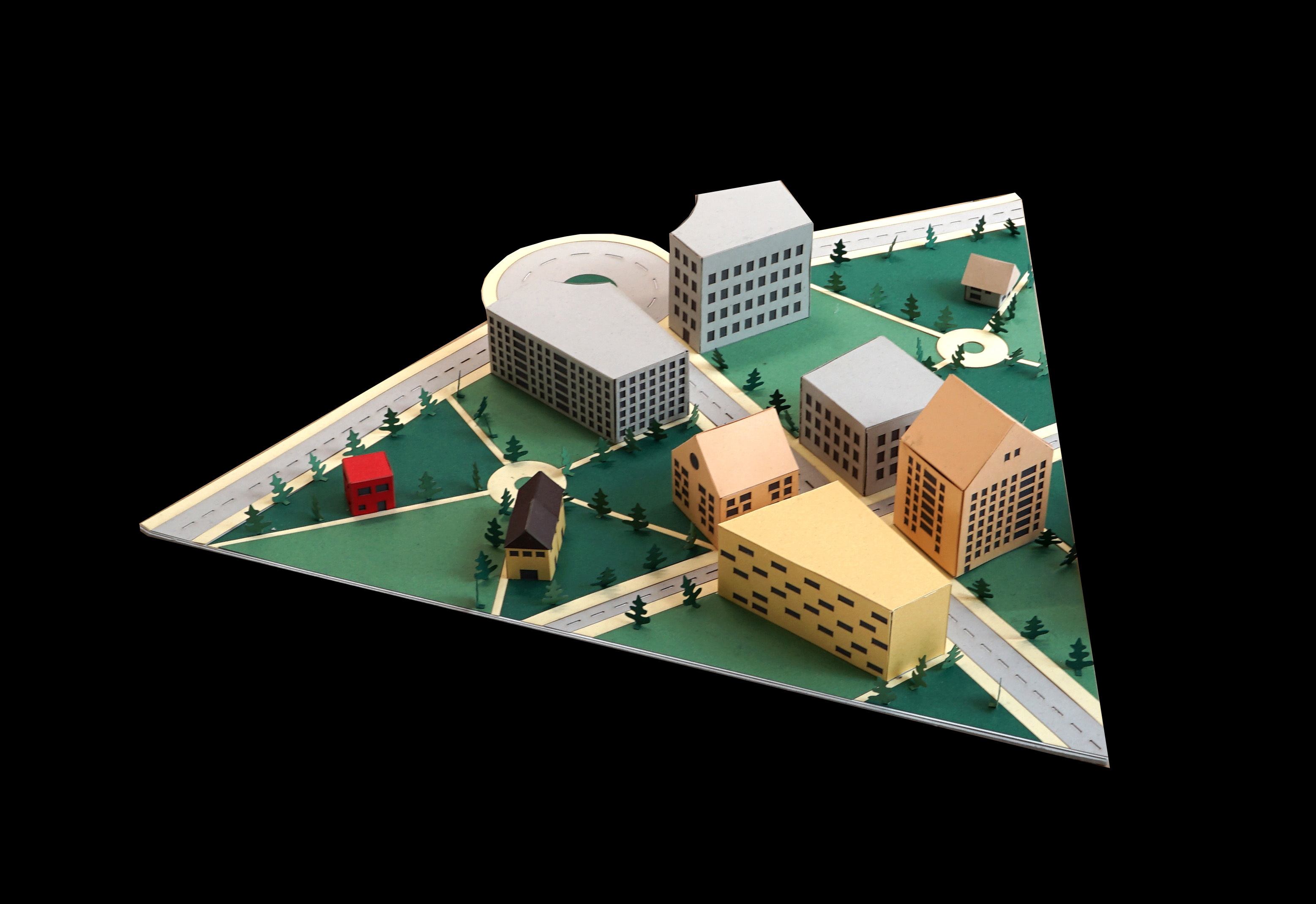 At the edge of the transportation networks, the logistic zone takes more and more space and gives its identity to the village. To counter act the massive development of this huge logistic box, everything becomes boxed. The existing houses, the park and even the most banal program is enveloped to concurrence with its surrounding. The in between space becomes an open field in which one could circulate freely trying to avoid an accident.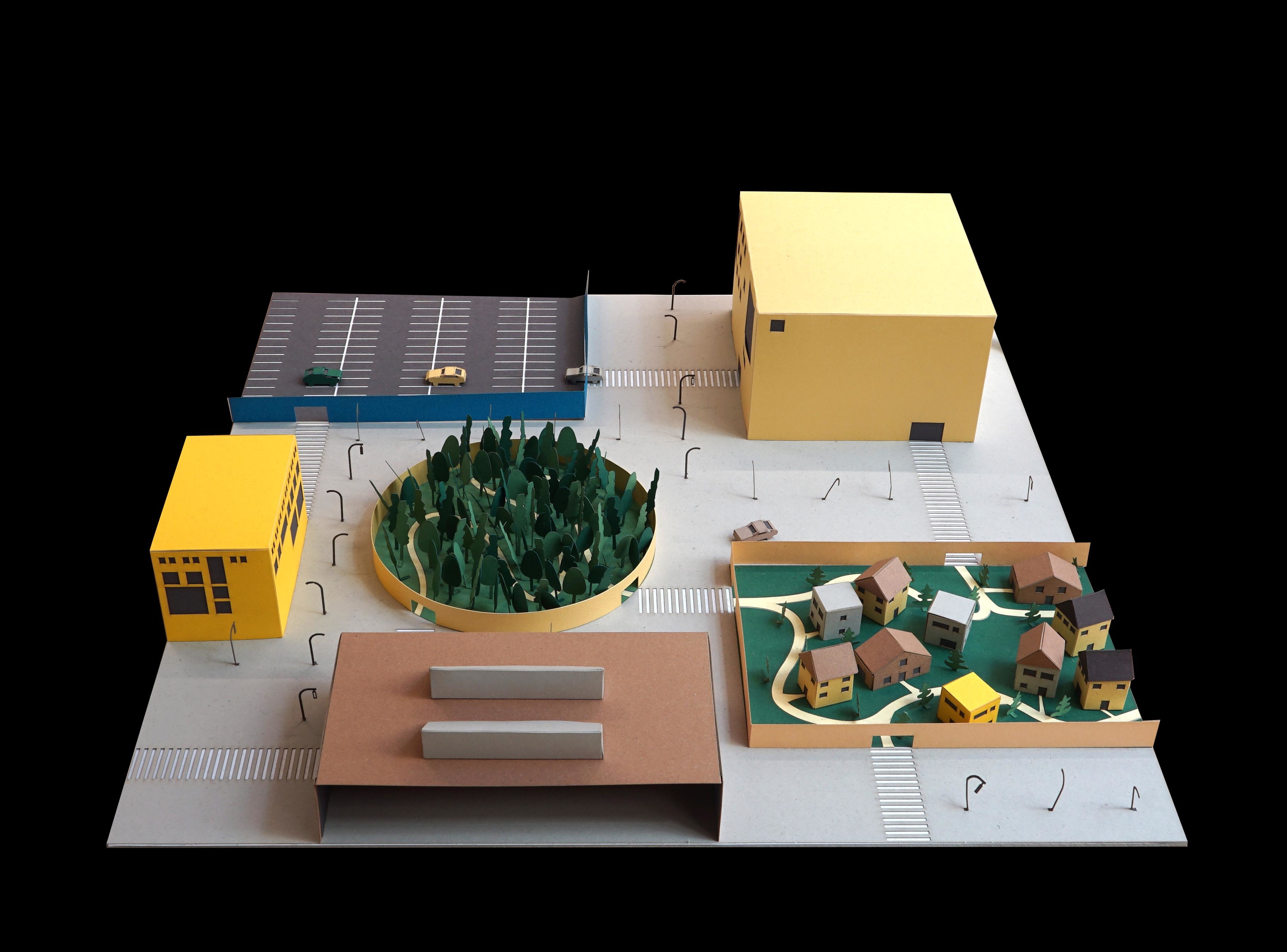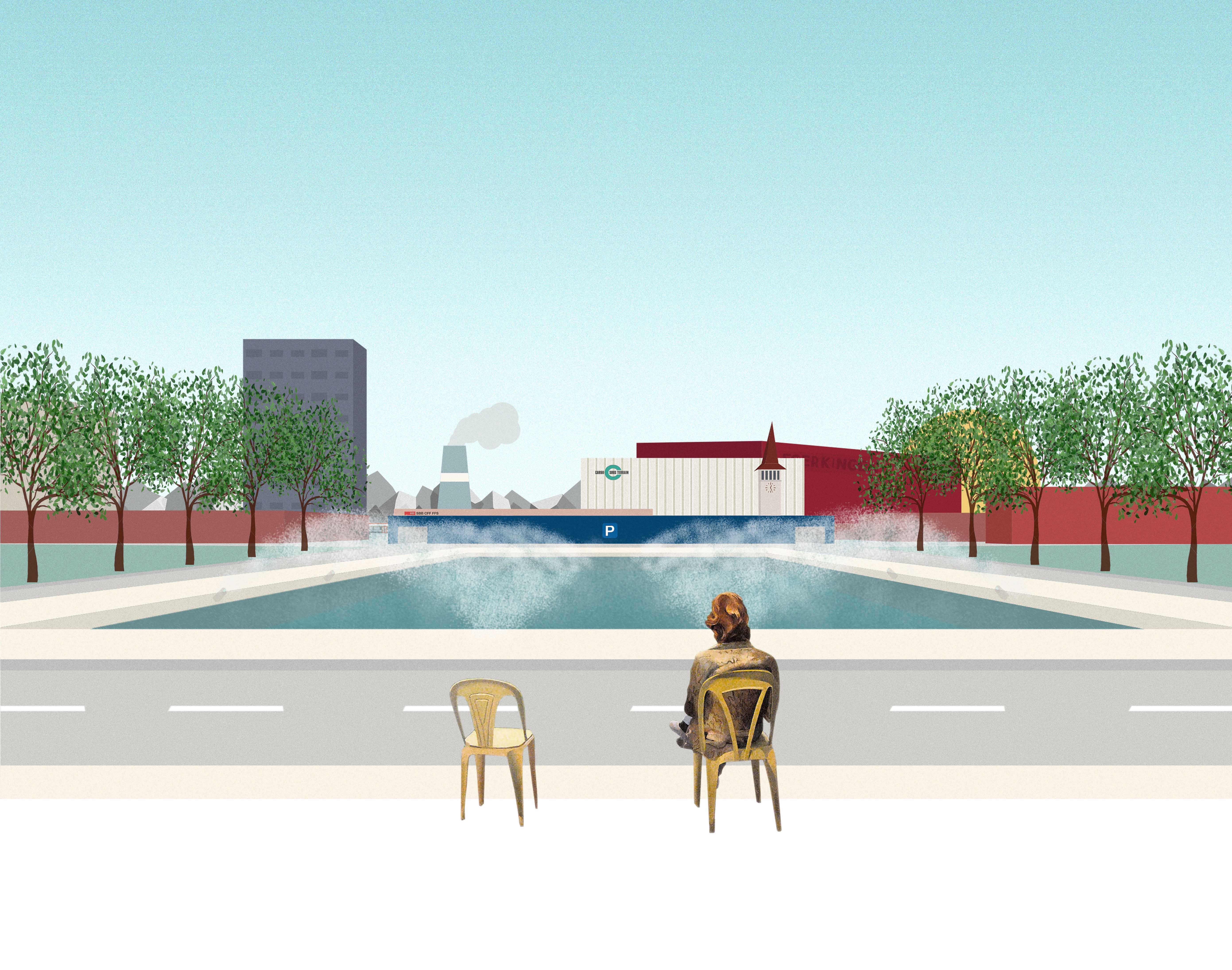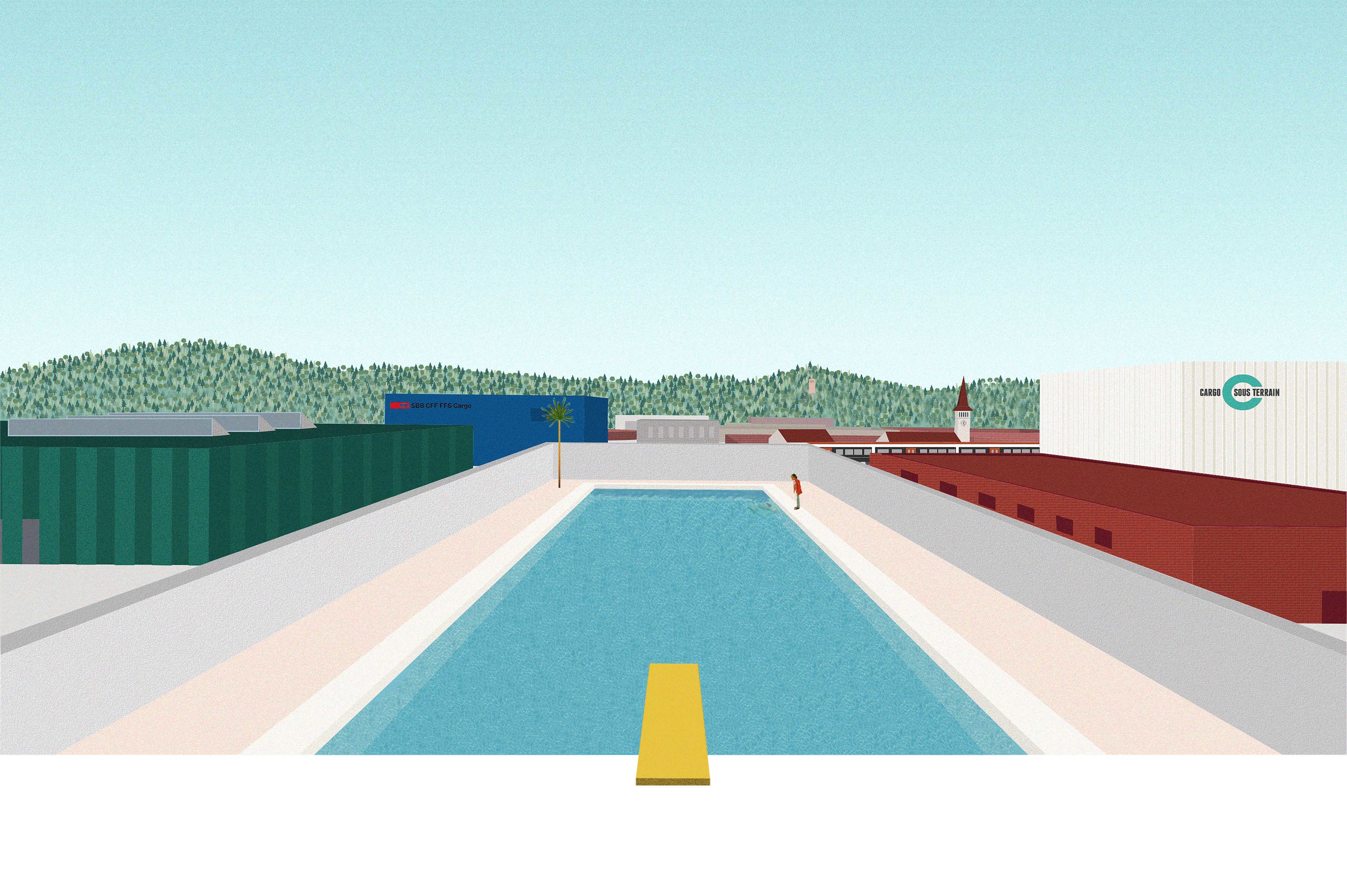 Breaking the monotonously long highway axe, the congress center pops out in the landscape, giving an identity to the Egerkingen. The freeway is highjacked by the massive volume in order to create an theatrical entrance to the village.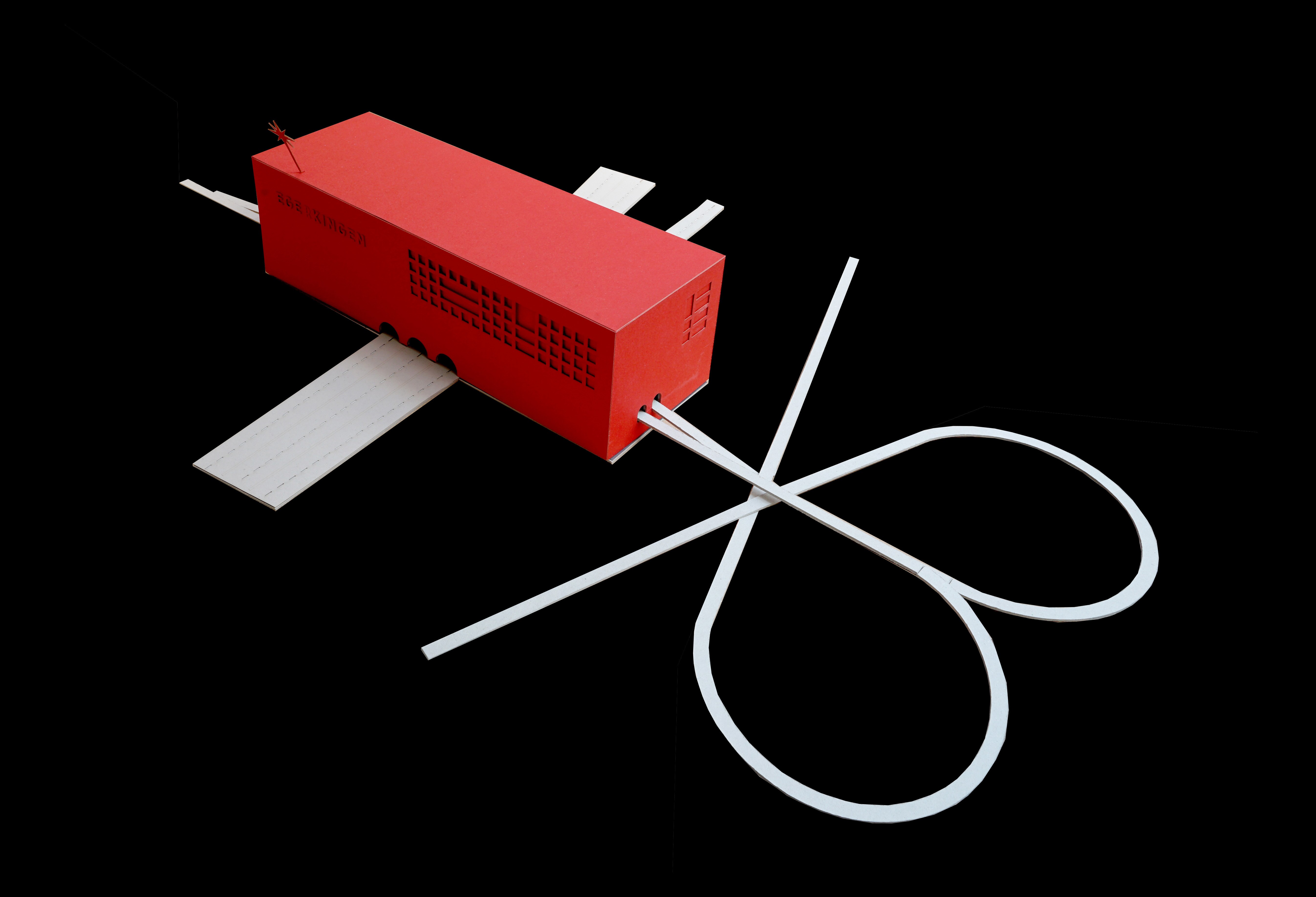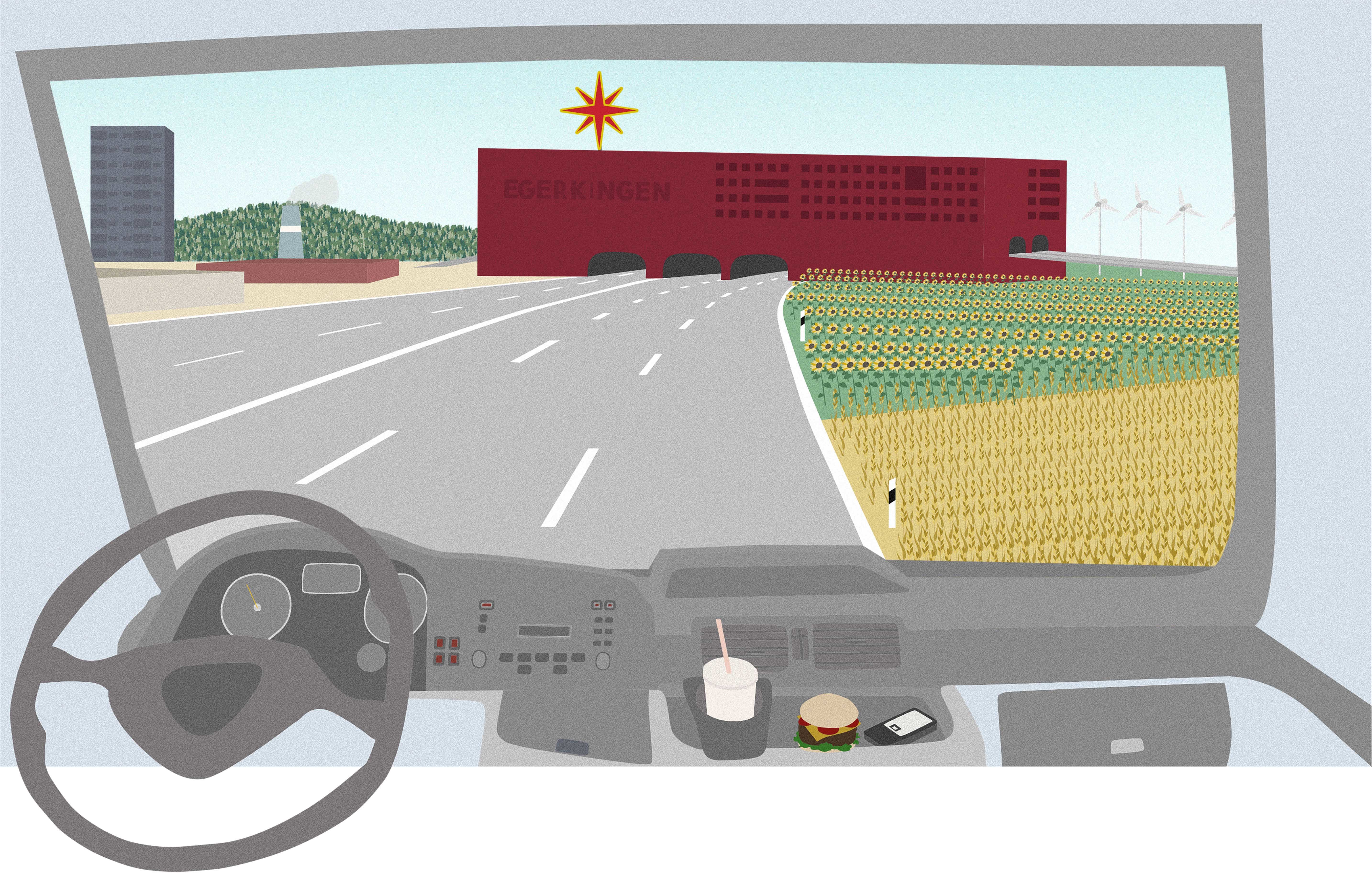 Project by: Azadeh Karimi
Studio Alex Lehnerer, ETH